I made and test wing ribs for the Foldable Ultralight Sailplane.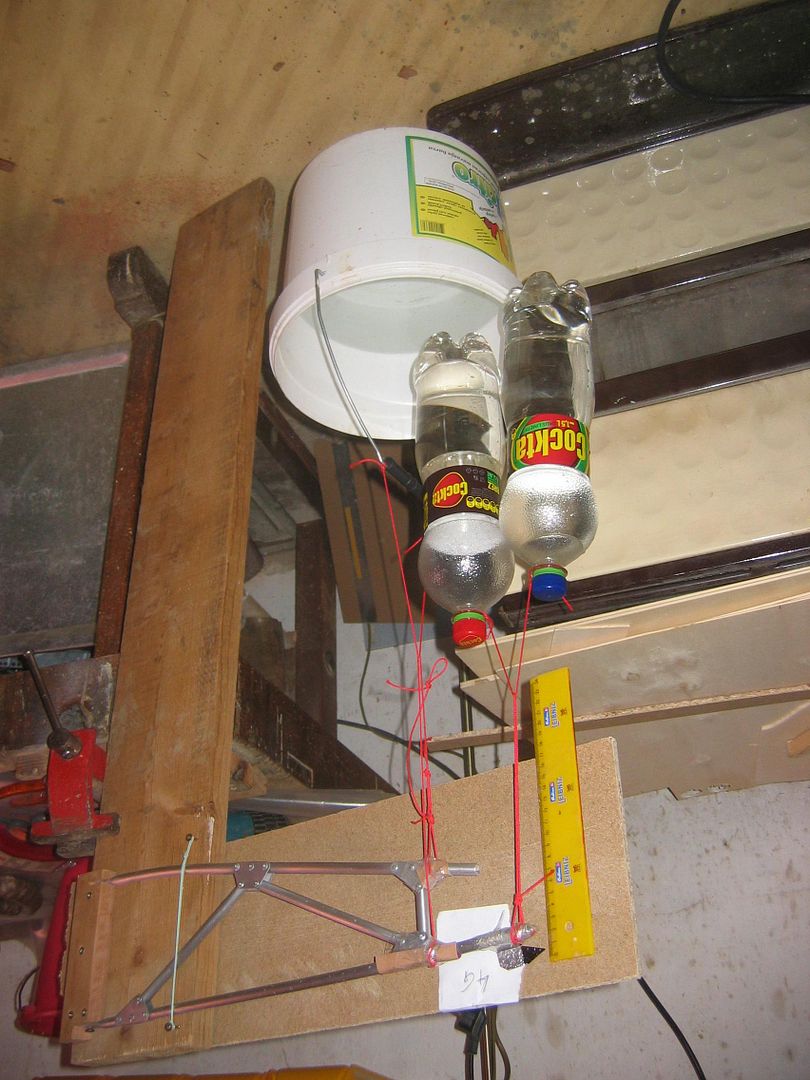 Photo above: Rib test contraption. Note bottles and bucket filled with water as a ballast. Of course I weighted the proper ammount.
I am happy with results, as rib survive ultimate load and permanent deformation after ultimate load was almost next to none.
I made pretty primitive contraption for the test.
I use wooden board and clam it vertical into a vice on the bench.
I install rib to that board using a piece of the hardwood. I use bolts trough holes made at end of the rib tubes.
I hang weight to ribs using strong string and bottles filled with apropriate ammount of water and a plastic bucket also filled with water.
To protect strings against sliding off the proper location I wrapped joints with adhesive tape. I also protect strings against rubbing onto the gussets edges by wrapping gusset edges with a cardboard. It not looks nice, but it served the mission.
At end of the rin I attach an arrow alike aluminum sheet and close to it a ruller, where I measure the deflections under the load.
I made a photos of rib deflection at 0, 1, 4 and 6G Load:
1G test: deflection at end of the rib 0 mm
4G test: deflection at end of the rib 5 mm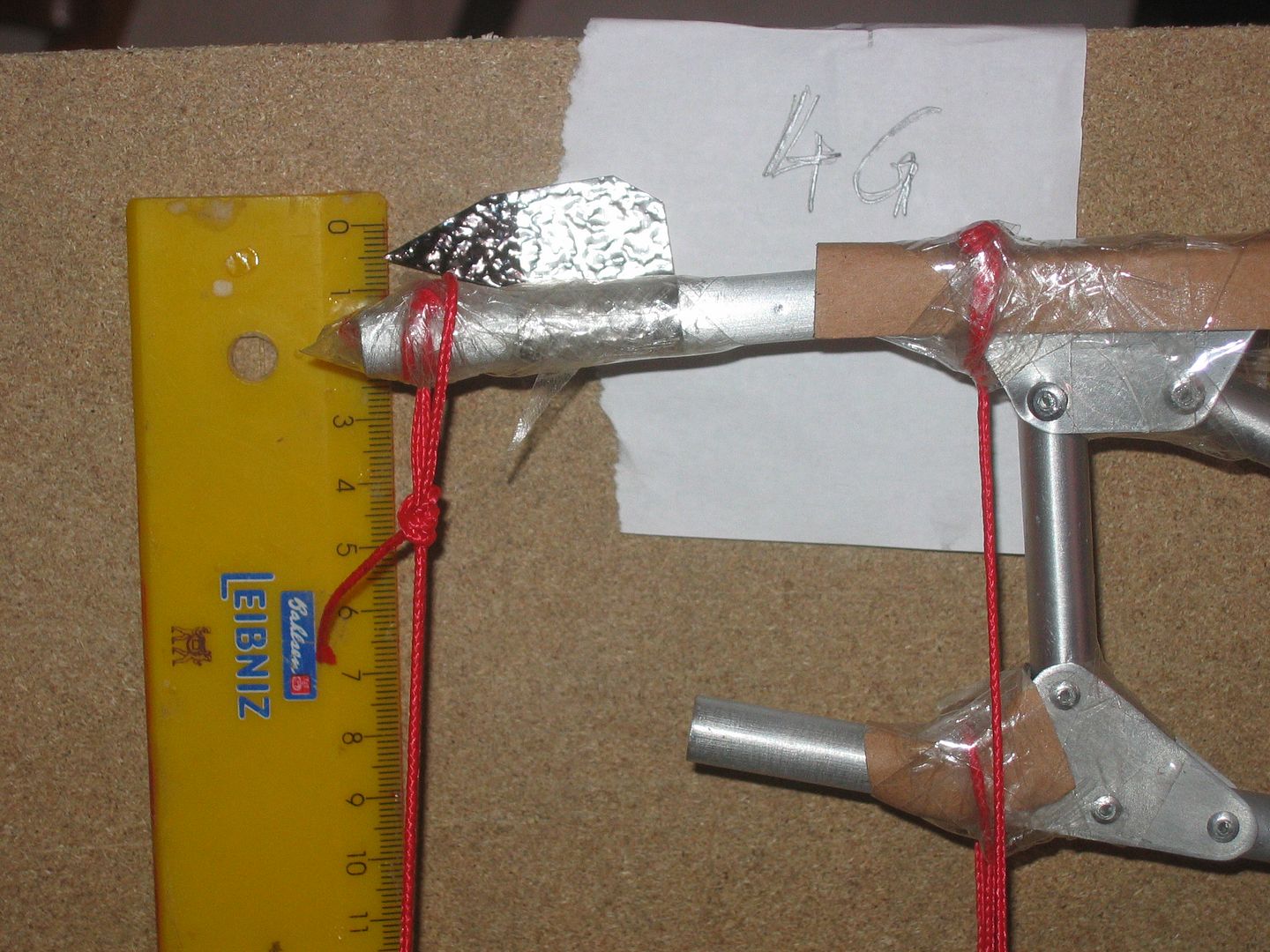 6G test: deflection at end of the rib 9 mm
Permanent deformation after 6G load: 1 mm
So much for now. It seems to me, that I will stay with this rib design.
Yesterday I scan one of my oldest shetchbooks to make digital archive of my earliest work.
It is fun to see my sketches from some 30 years or more ago.
Here is a link to a gallery: http://s71.beta.photobucket.com/user/ultralajt/story/8597

And here some samples: