This morning, there was a layer of ense fog over my village, so I decided to fly over it using some free clear patches in that fog.
Later, when I was looking the on-board captured video, was happy!
And a video:
I build another gimbal, again from 2 mm thick aircraft grade plywood. I reinforce the corners of elements for greater stiffnes, encase the electronic, battery and install  DVD writer anti vibration inserts.
I already made some test flights yesterday evening, but I was not satisfied with electronic component.. wirinf between sensors and controll board became very stiff on cold air and starts to mess with stabilization.  I need to replace these stiff wires with a softer ASAP!
I made 3 slots for the sensor plate, so I can instantly change the camera attitude. It can aim level to horizont, 25° and 59° bellow the horizont, without use of spare RC transmitter channel.
First test:
http://www.youtube.com/watch?v=0KTBm7NogT0
Fligt test:
Today I recieved new camcorder for aerial videos. It is advanced Hobby King HD Wing Camera II.
It is larger than previous model, price is triple, but happily a video qualitiy is much better.
Comparision with old model:
Top HD Wing camera II, bottom HD Wing Camera (old model)
Top HD Wing camera II, bottom HD Wing Camera (old model)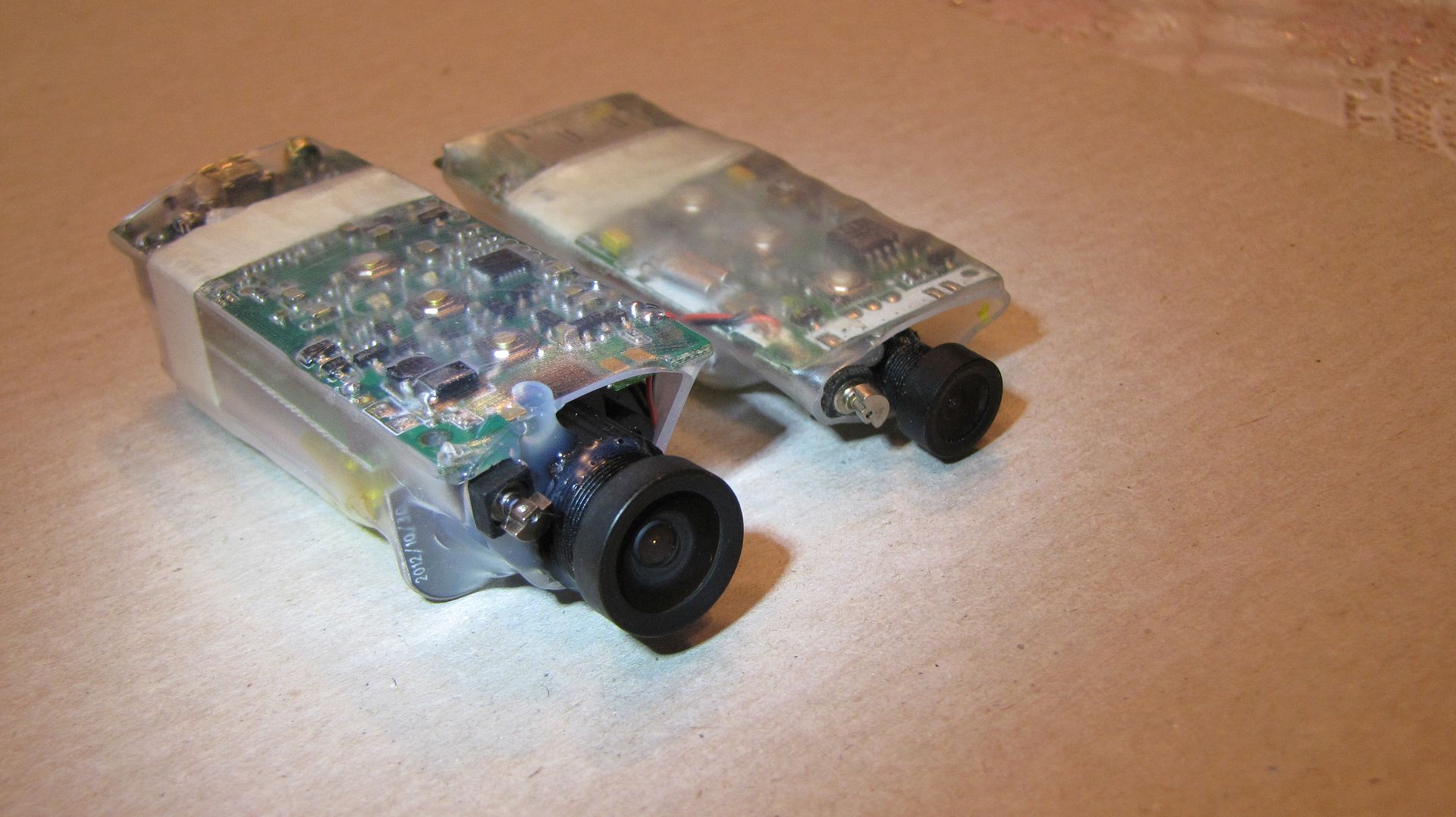 Left HD Wing camera II, right HD Wing Camera (old model)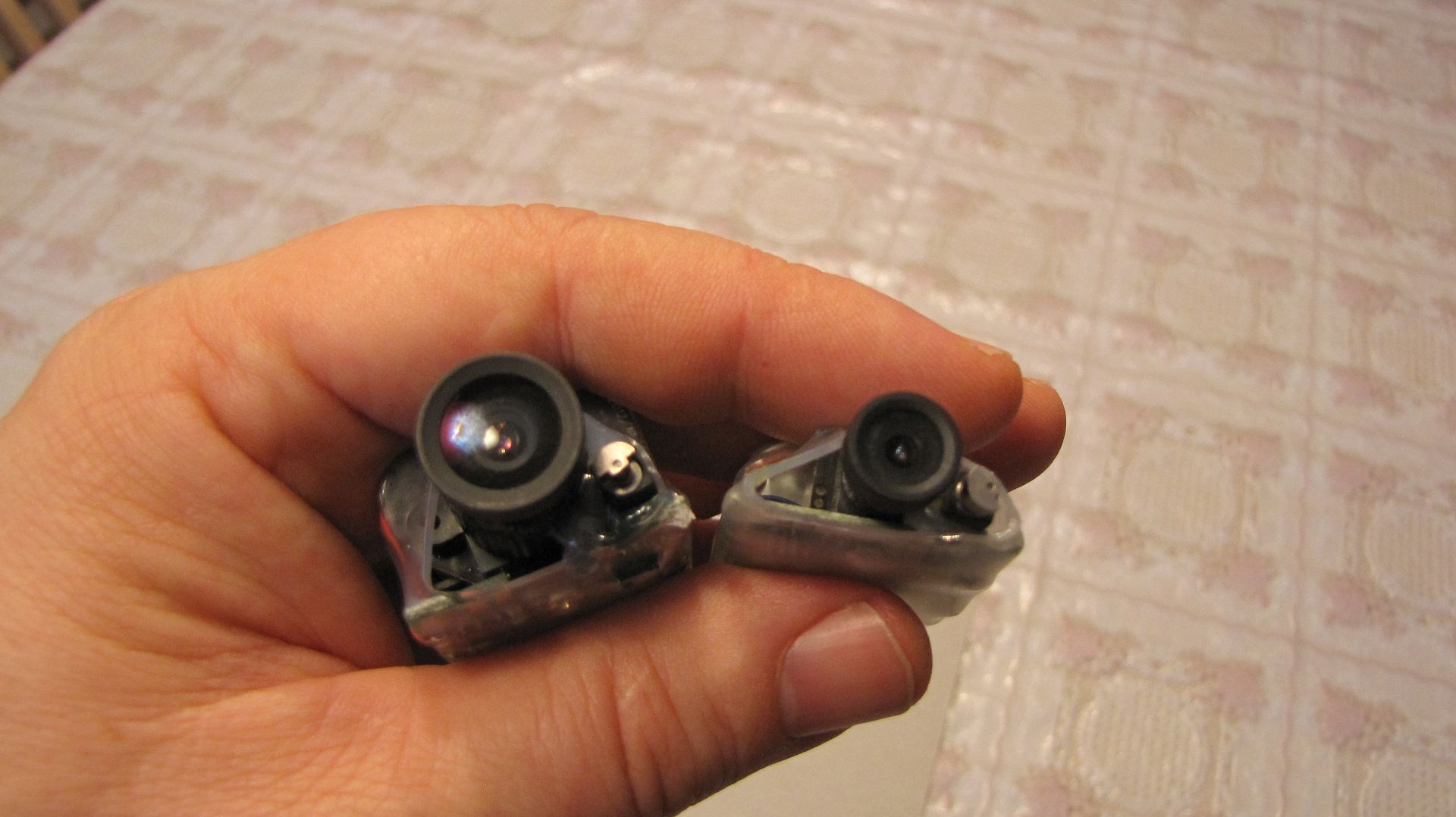 FRONT SIDE: Left HD Wing camera II, right HD Wing Camera (old model)
REAR SIDE: Left HD Wing camera II, right HD Wing Camera (old model)