Crankshaft is assembled from two pieces, bolted together. It stays stationary, and it is attached to the airframe of the aeroplane on two places..somethimes on early aeroplanes even on three places.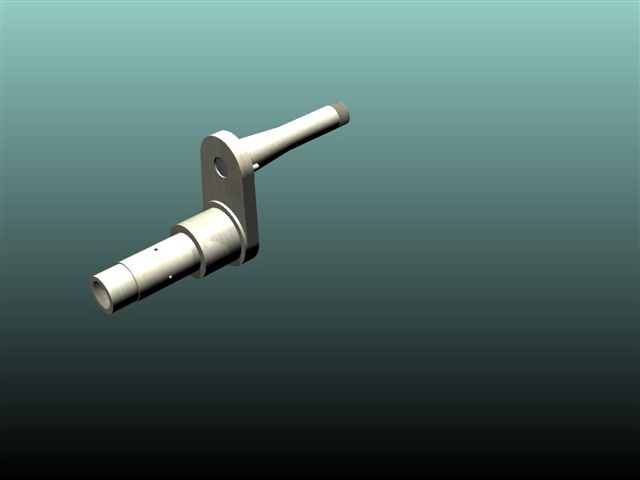 Front part of the crankshaft.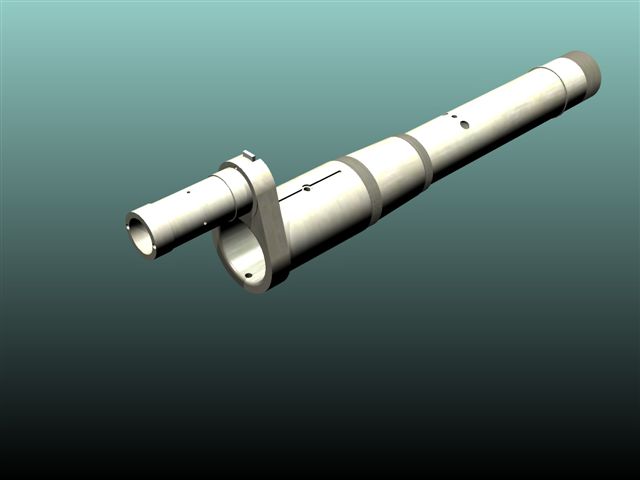 Rear part of the crankshaft. Note some holes for the oil distribution.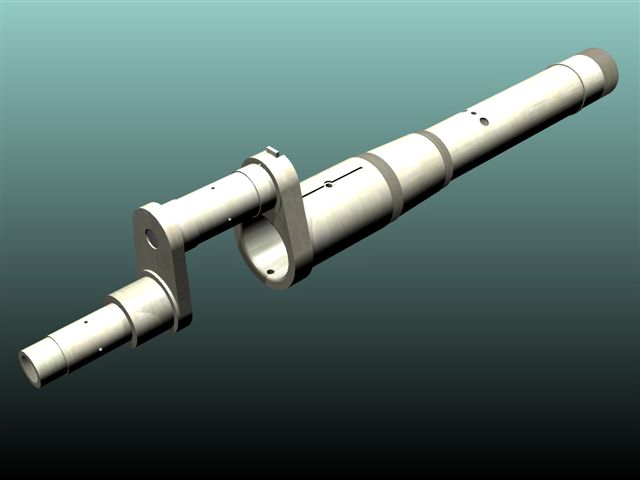 Crankshaft assembled. Note hex nut and a nut locking plate on top. A slot will allow oil to enter axial bearings.

Exhaust valve drive (cams) is situated on the fornt part of the crankshaft.
It is driven by a gearing. gears rortate the cams sleeve that is sliding around camshaft. It holds seven excentric disks-cams. Those cams move the pushrods over a O shaped element, that is guided trough a bronze bushings mounted on the front housing of the crankcase.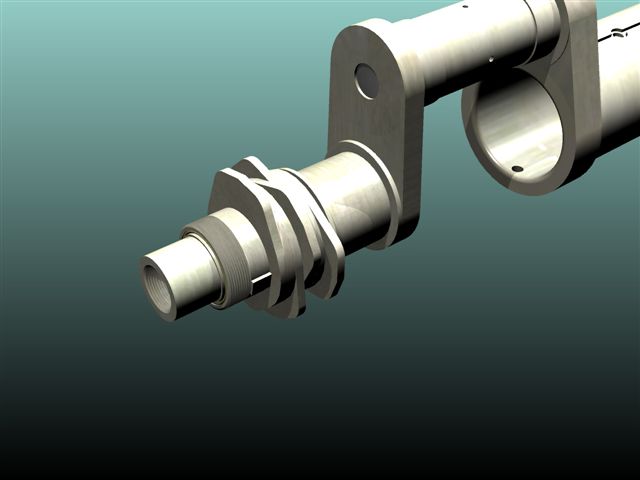 Cams.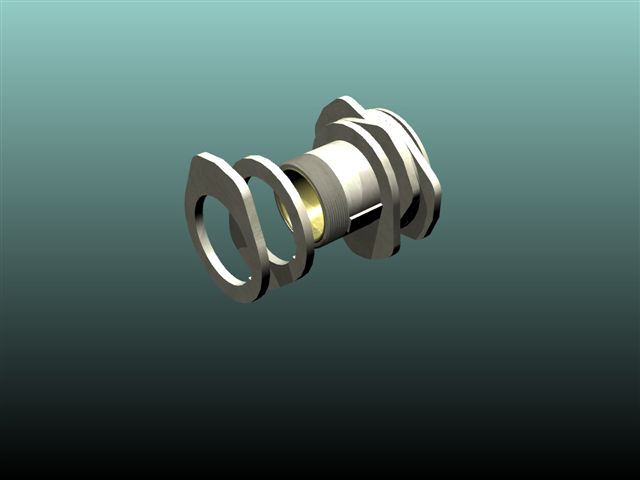 Cams and their holder. Note bronze bushing in the cams holder.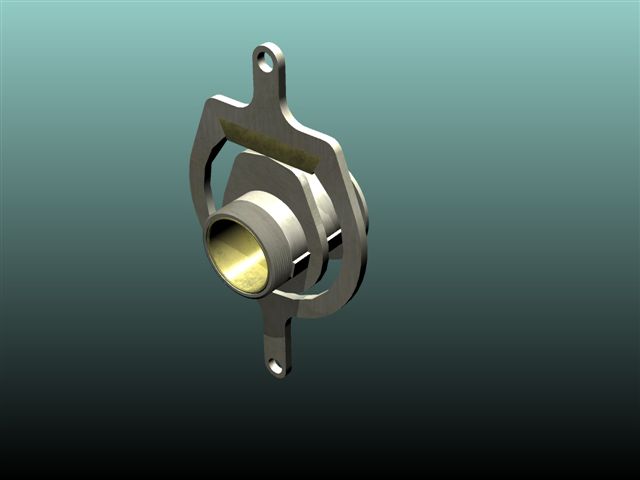 Movement of the cams are transfered to the pushrods by this element.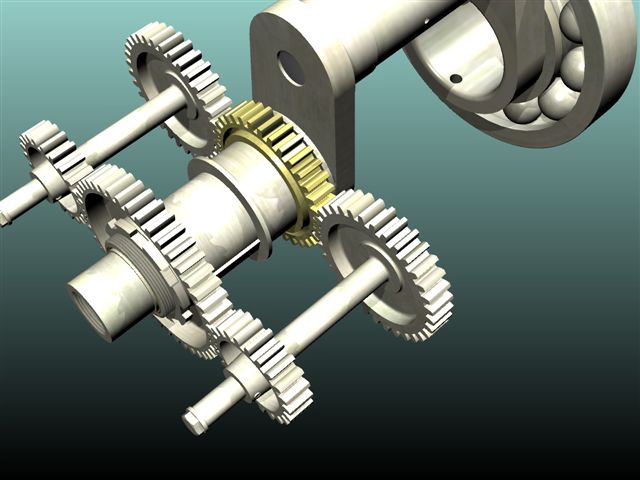 Cams are driven by these gears.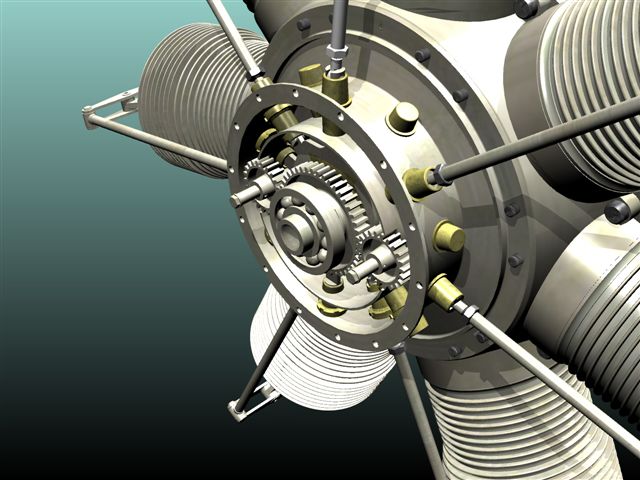 Cams and gearing housing in front of the crankcase. Note the brass guides for the rocker pushrods.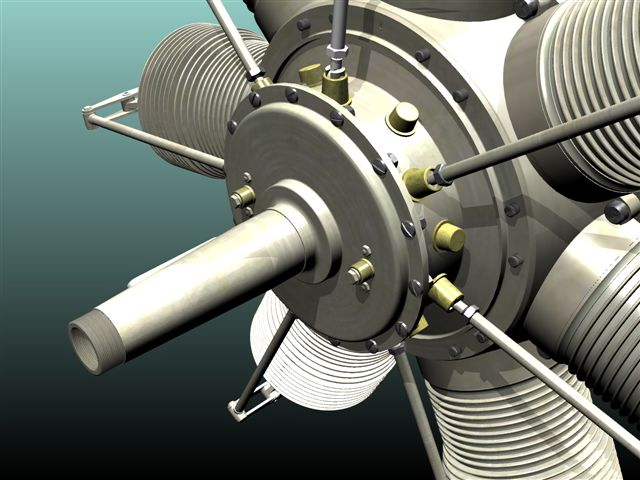 Front end of engine is covered with a propeler axle, that is made also as a cams housing front cover.
Note brass bushings bolted in front for cams gearings.
Piston connecting rods
There is one main "mistress" piston rod, where all other 6 piston rods are hinged.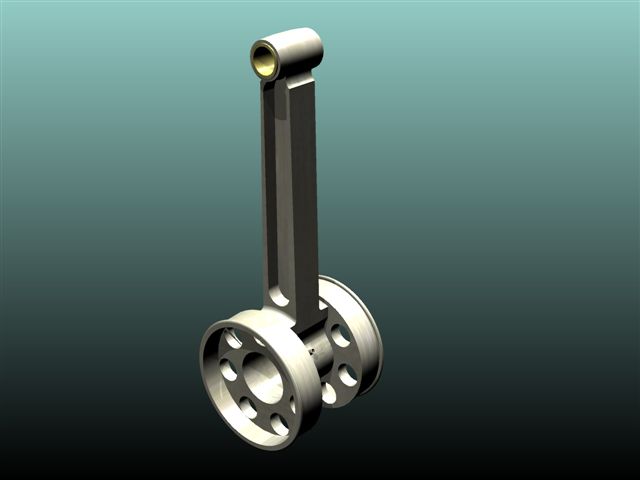 Min piston rod. There are 6 holes where all other simple rods are hinged by means of steel pins.
A large circular flange accept the ball bearing at each side.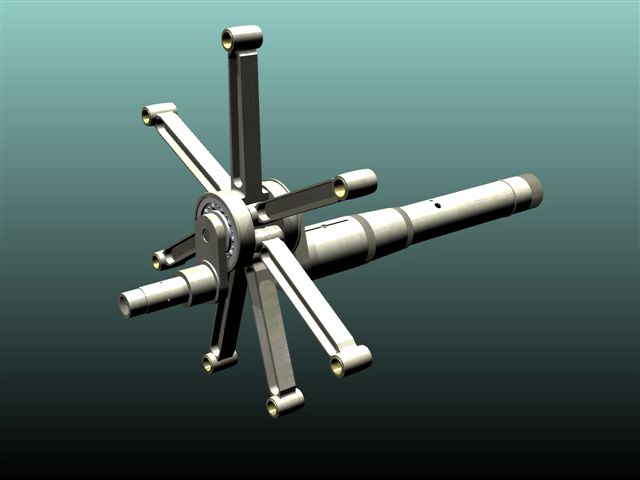 Piston rods installed on the crankshaft.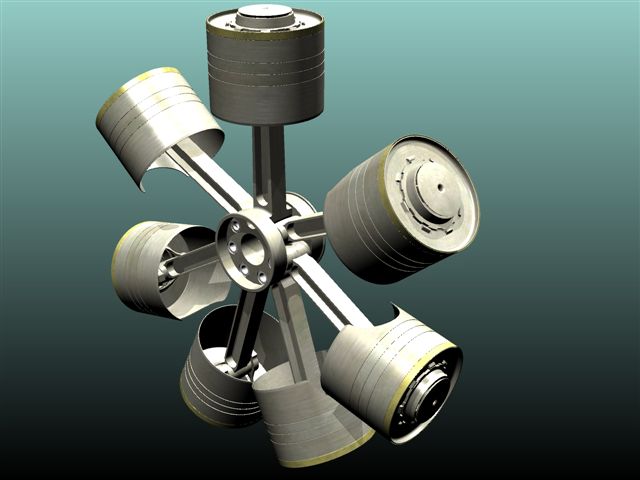 Pistons. Note a recess in the pistons to clear oeach other at the end of a bang cycle.
Pistons are equipped with air intake valves.
I will explain pistons and their parts later in detail.

Crankcase is made from two mirrored parts, bolted together with 7 bolts&castel nuts.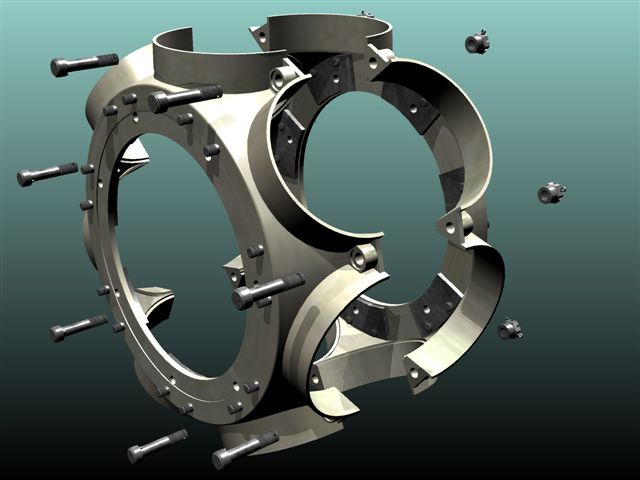 Crankcase parts. Note stud bolts and reinforcing plates inside the perimeter of crancase, that serves for a front and rear casing mounting.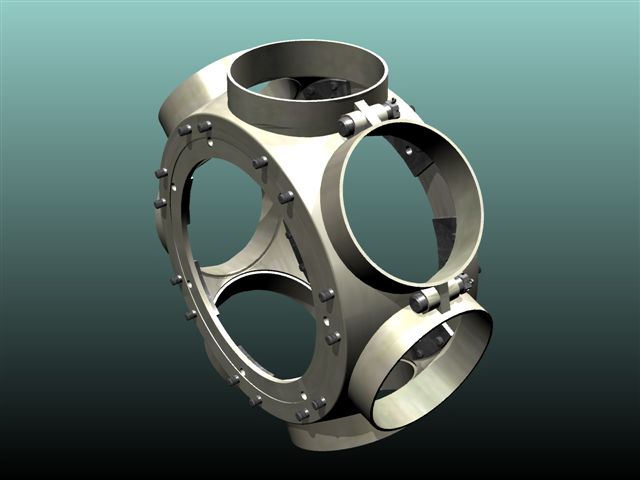 Crancase. Of course it was bolted together in one unit after all cylinders were inserted on the proper places.
At this engine, cylinders are not attached to teh crankcase with bolts, threaded base or similar, but they were simply "clamped" on their places. Small flanges on the cylinder base prevent sliding them anywhere.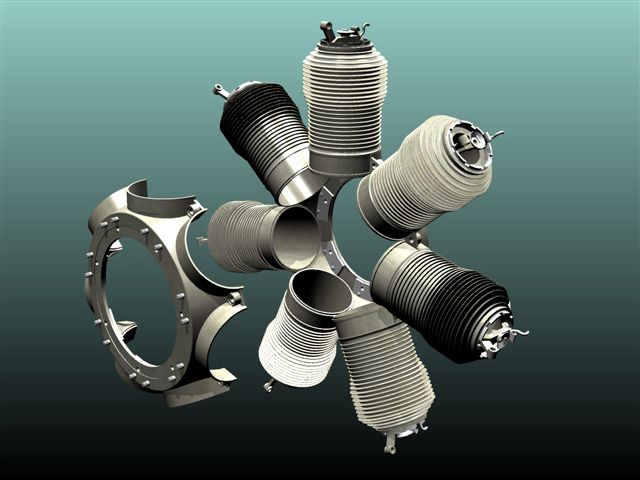 Cylinders on place. Note small flanges at roots of the cylinders.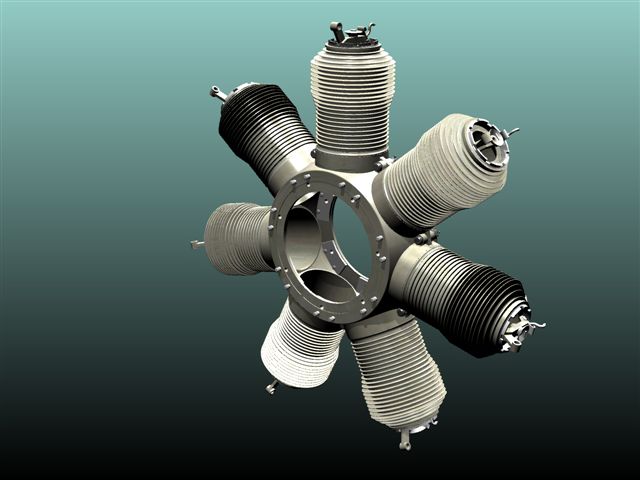 Crankcase and cylinders. I will explain cylinders in detail later.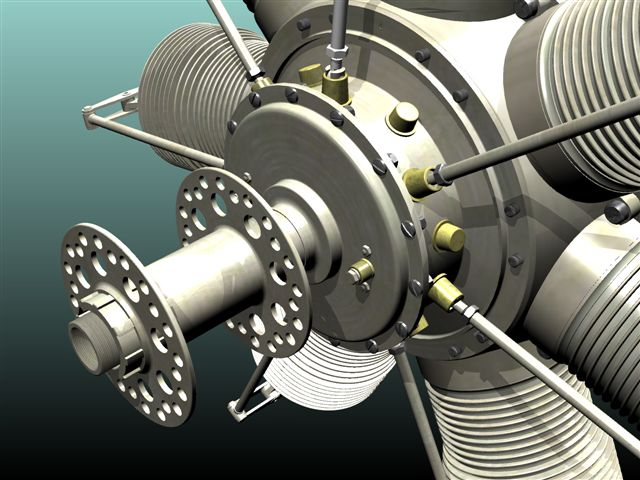 There is a prop hub (propeler instalation flanges) mounted on the propeller axle. One those days 8 bolts for the propeller was common number. Note many lightening holes on teh flanges.We will return to that element later in detail.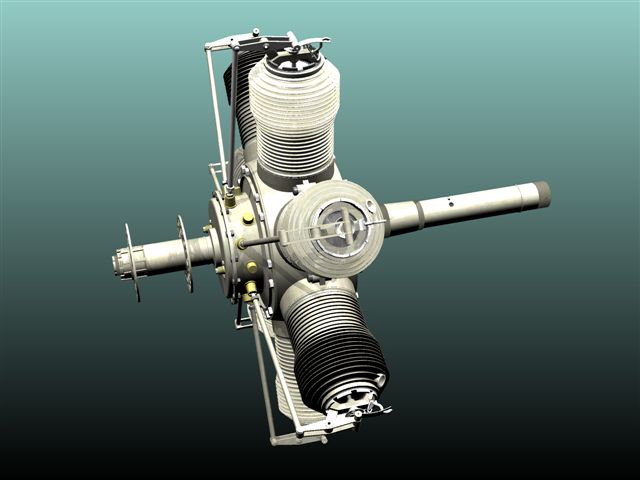 So, tha was roughly all on the engine at its front end. lets see what is mounted on its rear end!
Axial bearings are mounted on teh rear part of the crankcase. It resist and introduce propeler pulling force over crancase, rear crankcase cover over a group of special build axial bearings to the crankshaft. Crankshaft spread that pulling force over two flanges on to the aeroplane fuselage construction. More on that later.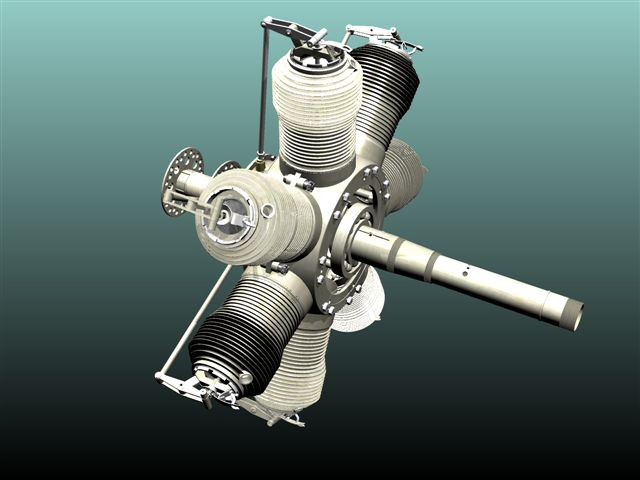 Main radial bearing on the crankshaft.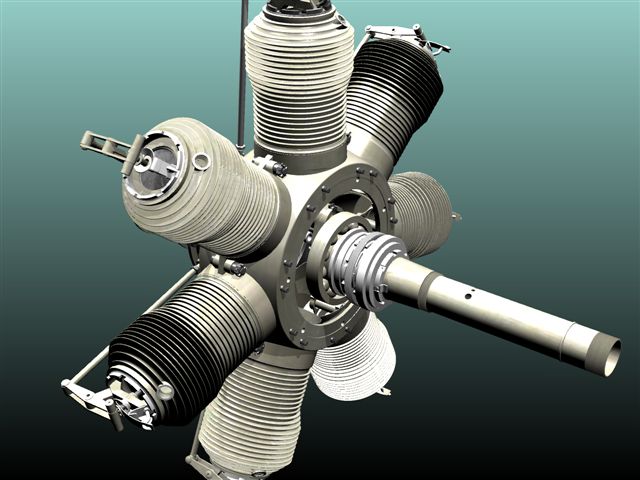 Axial bearings on their place. Bearings in detail later...
Oil pump was patented by Seguin brothers. It was driven by gear mounted on the rotating part of engine and pump was attached to the rear plate fixed on the crankshaft.
Pupm was of piston type. Compresing was done by cams and suction was done by springs.
Pupm was submerged in oil and oil was flowing from an oil tank directly into a pump outer housing. See a large diameter connection on the lower pump body.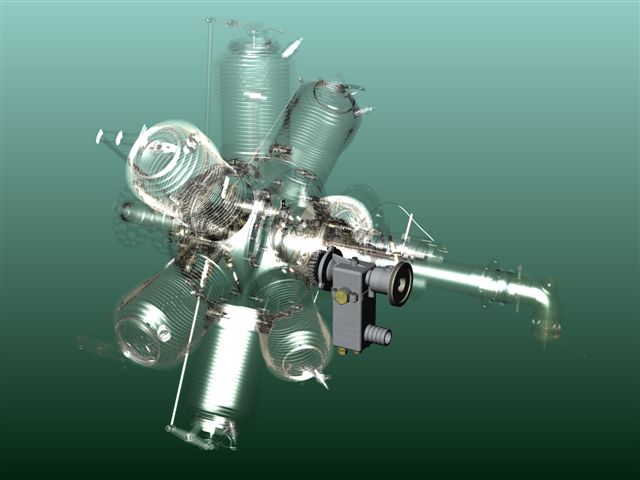 Location of the pump on the motor.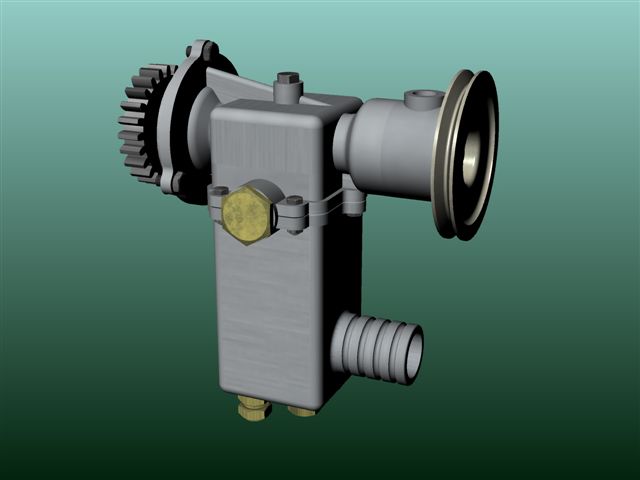 External view of the pump. Dont know what was the purpose of the belt driive on the right...
Note large diameter oil intake on the bottom right.
View "trough" a pump.
Pump parts.. "exploded" view.
The engine is allmost finished!
There is a propeler to be made, propeler hub bolts, electric wires to the spark plugs, oil piping, fuel piping, reservoars for fuel and castor oil, and some armatures for the control of the engine.
Here is a short video clip, showing external view.....kind of walkaround.
More to come!

GNOME GAMMA ROTARY ENGINE from 1912.
This is a presentation of vintage rotary engine build by French company Gnome in 1912 as result of my search trough information available on the Internet, that helps me build this "virtual" 3D model.