| | |
| --- | --- |
| Posted by ultralajt on March 10, 2013 at 12:15 PM | |
Okay, now I gather enough photos and video clips of making scale pilot Overalls, that I can make a Photo/Video Tutorial!
I choose old fashion vintage Pilot Overals for my CIRUS HS-62 Vintage Sailplane, as I saw such Overals on the photo from 1962.
First, we mark using paper patterns, all parts and then cut them from linen fabric:
After the pars are cut from fabric, we need to make all folds on the pockets, using a Liquid glue.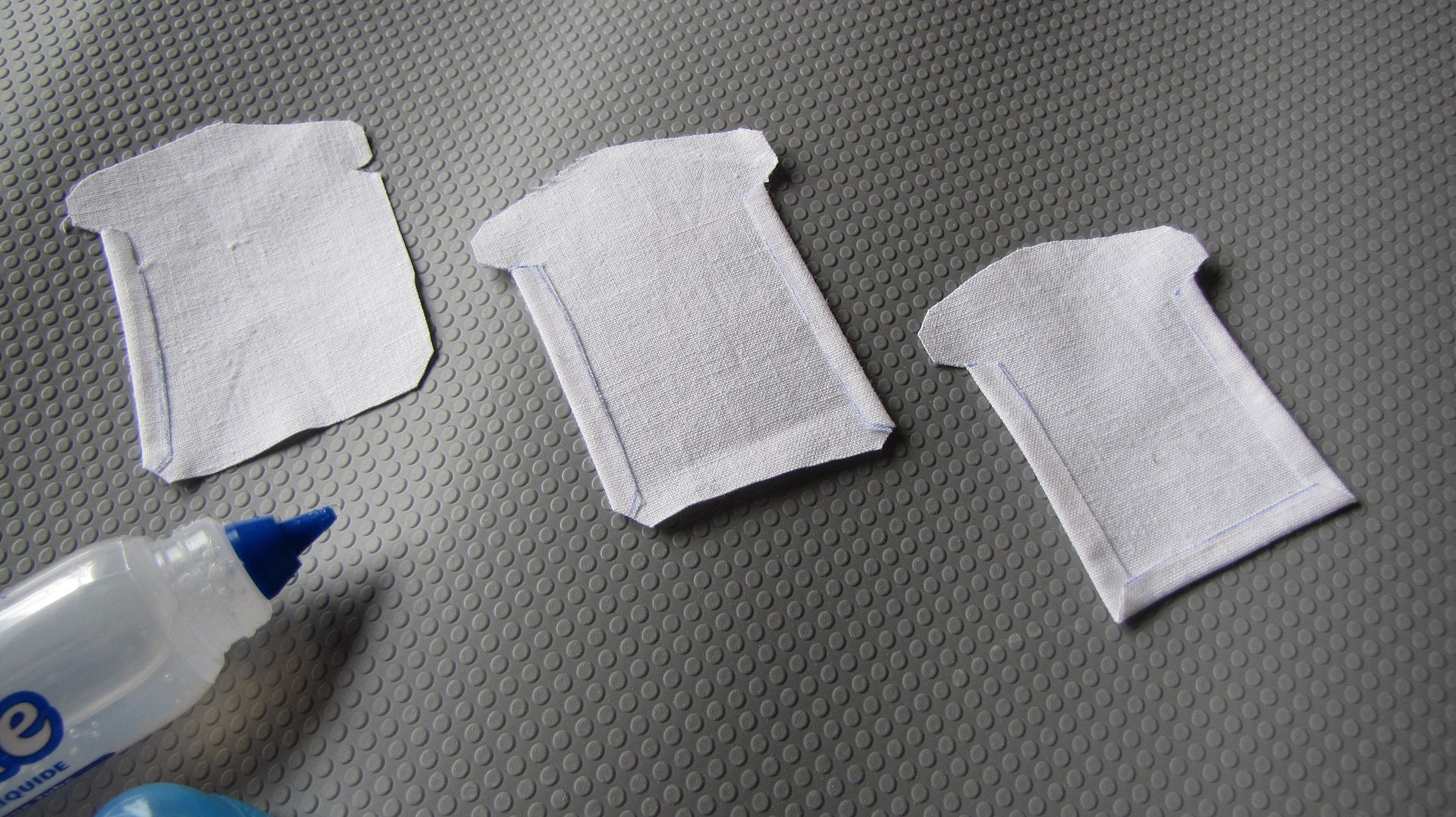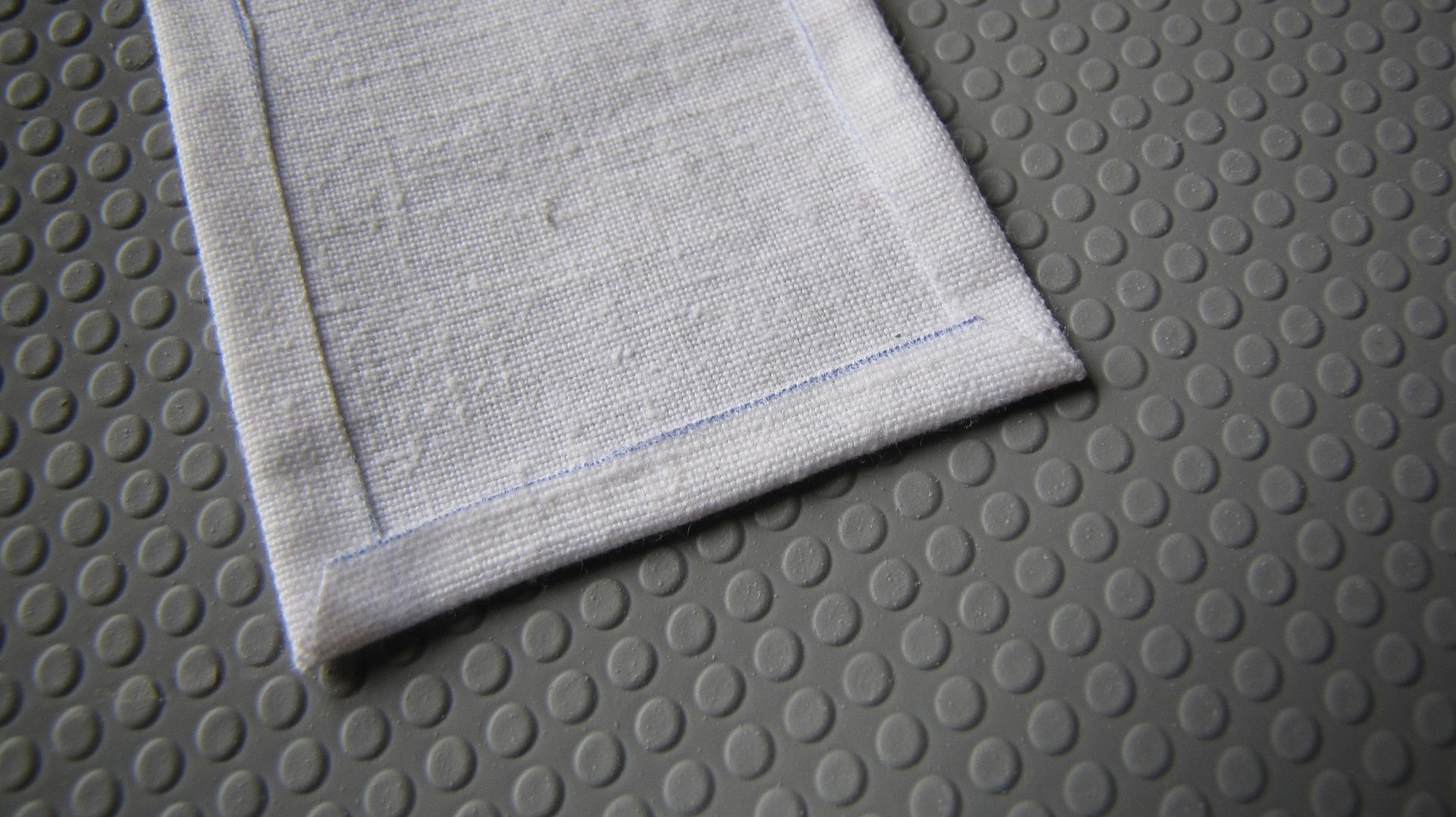 Folds just need to be glued so much, that will stay in place while sewing. Othervise, they can easily "drift" away.
On the upper part of the pocket, that will create a "flap" over it, folds must be folded to the other side.
Now you sewn pockets on their place.. both front pieces of the Overall.

Next we pay attention to the derails on the sleeves:

Next we sewn both back parts in the upper half. From the crouch up to the neck: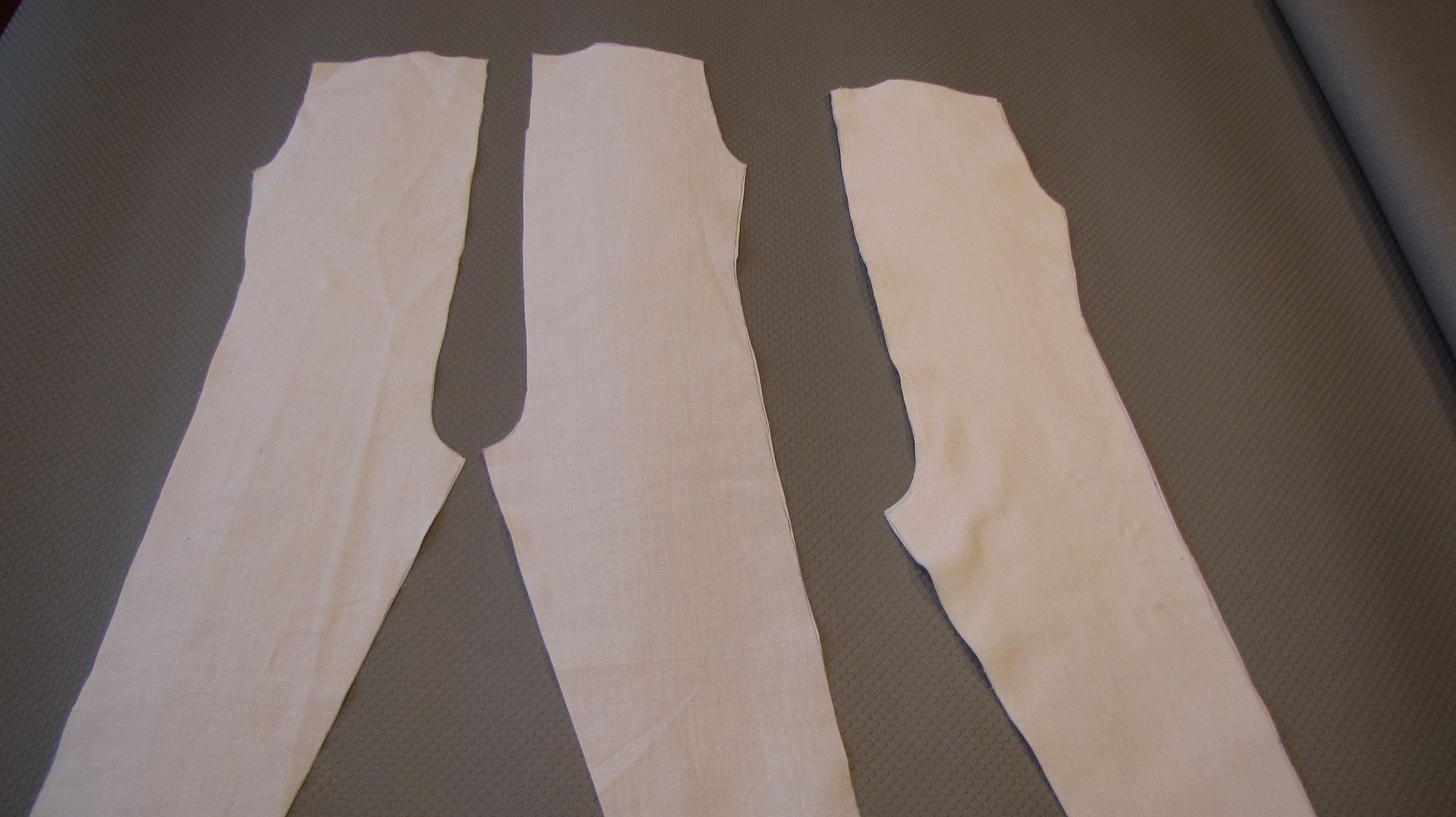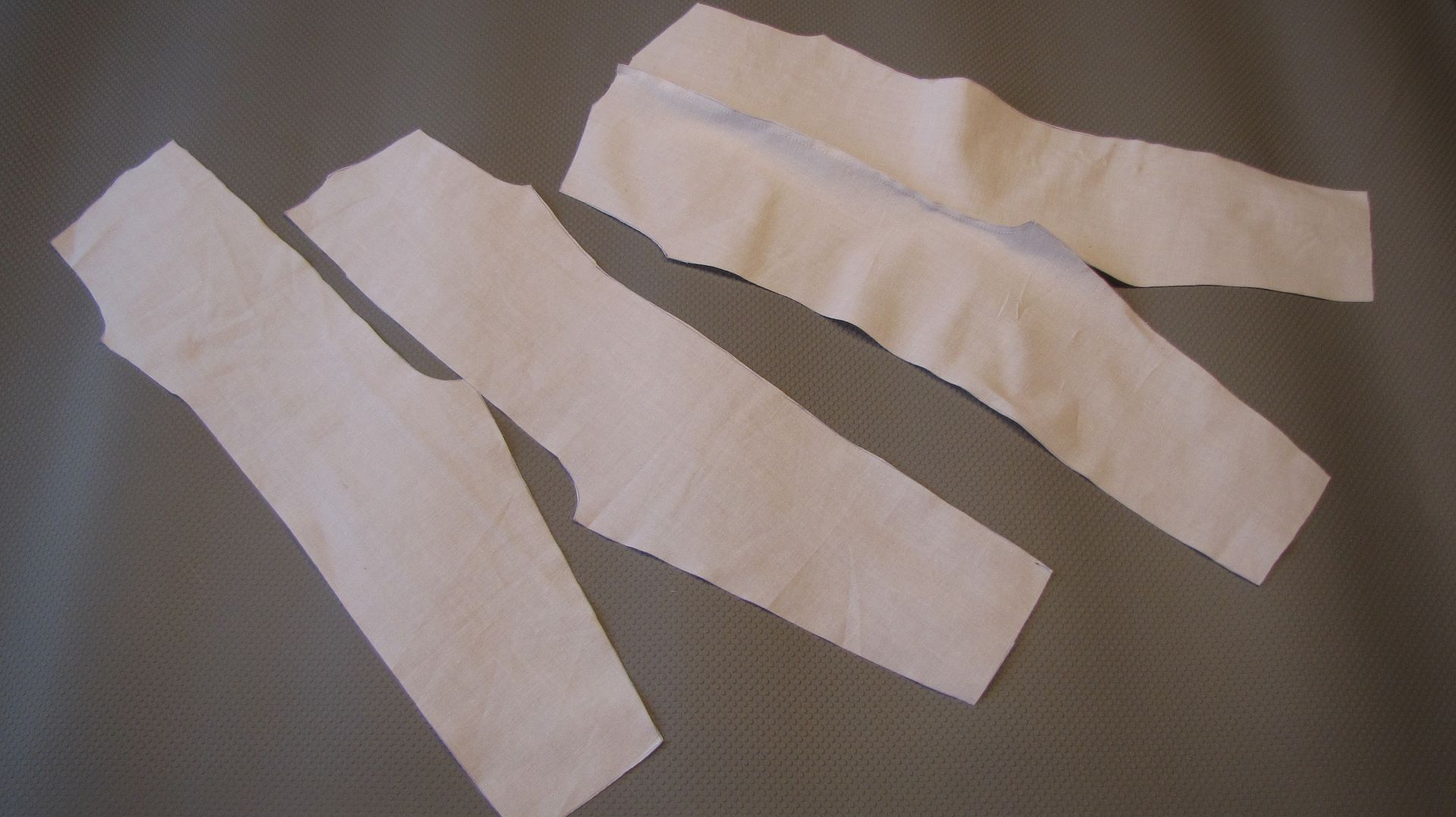 Next we prepare edged ot the fron parts. Edges on the button line. Then we sew together front pieces from the grouch to the bottom end of the "button line" :
Next we can sewn back and front together. We start at grouch towards one trousers end, and once again to the oposite leg. Next we sew outside edges of body and legs part, and also the seam at shoulders top:

Now we can turn Overall inside out, to check the seams: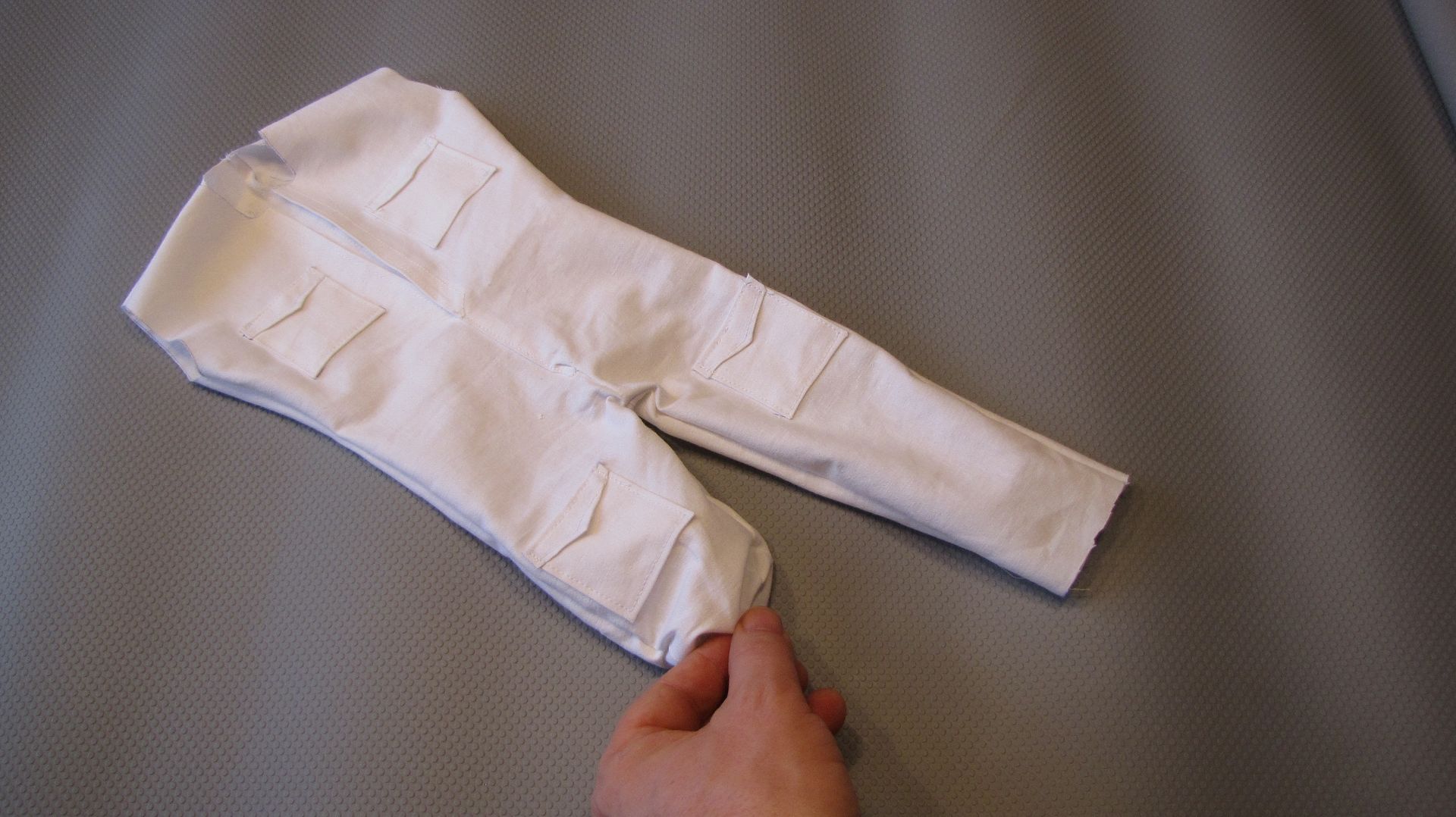 Next we sew the edges of the sleeves: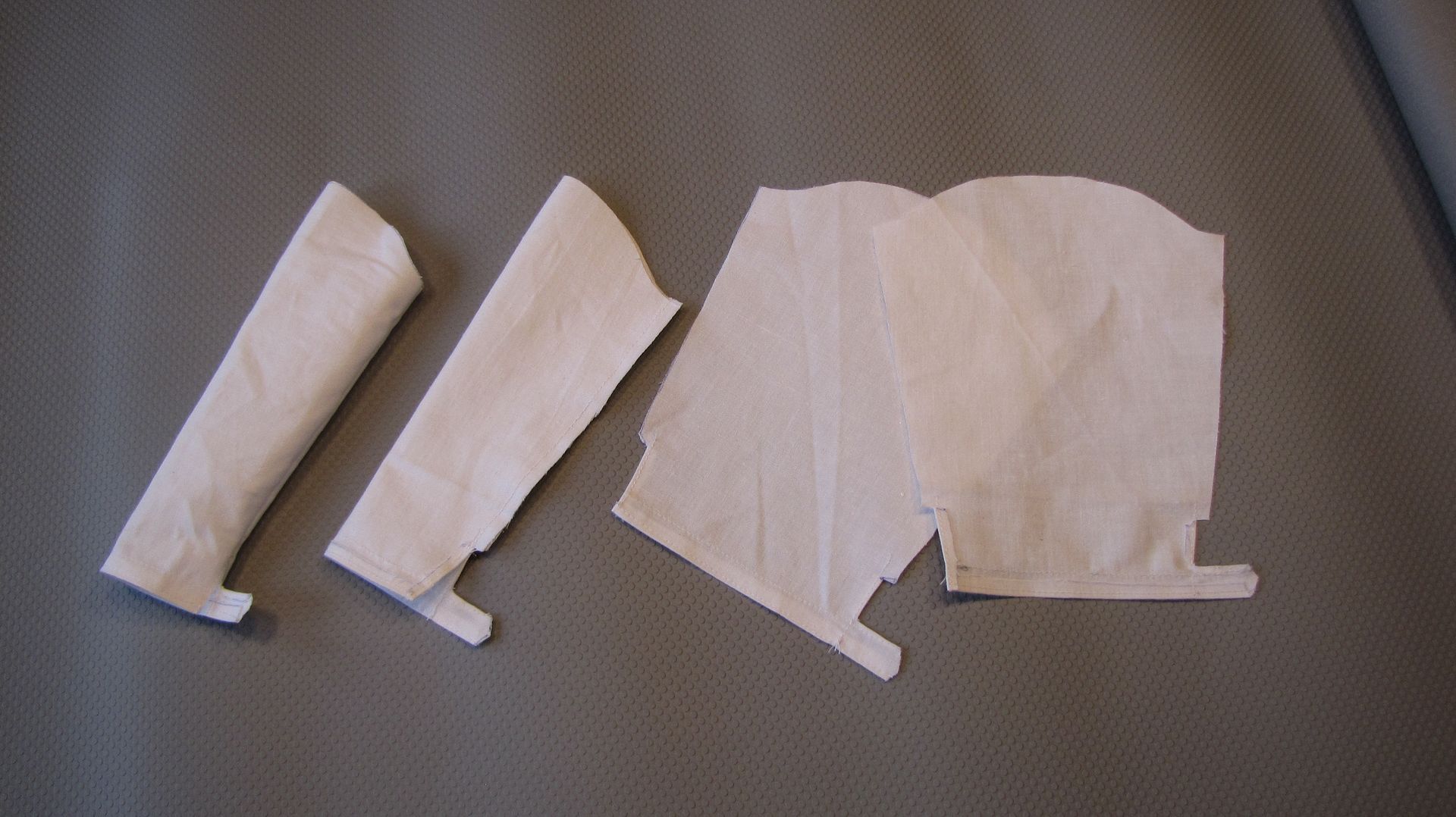 Next, we sew sleeves on the body parts. We start at bottom seam.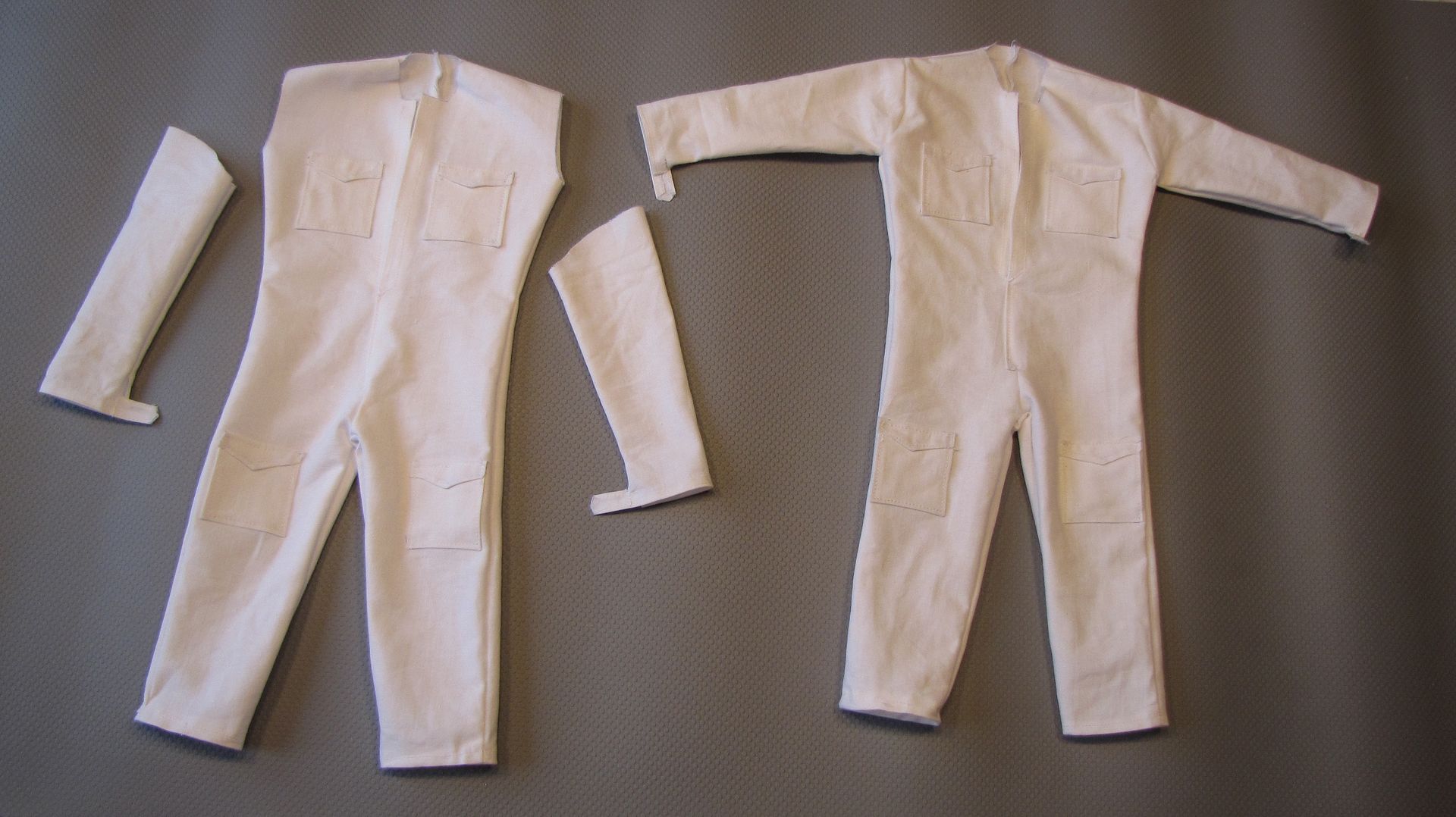 And al last, we sew collar::
To close "button line" on the Overall sew a thin ribbon of velcro to the inner side of the Overall.

In a day or two, I will add video clips of all sewing operations.
Paterns preview: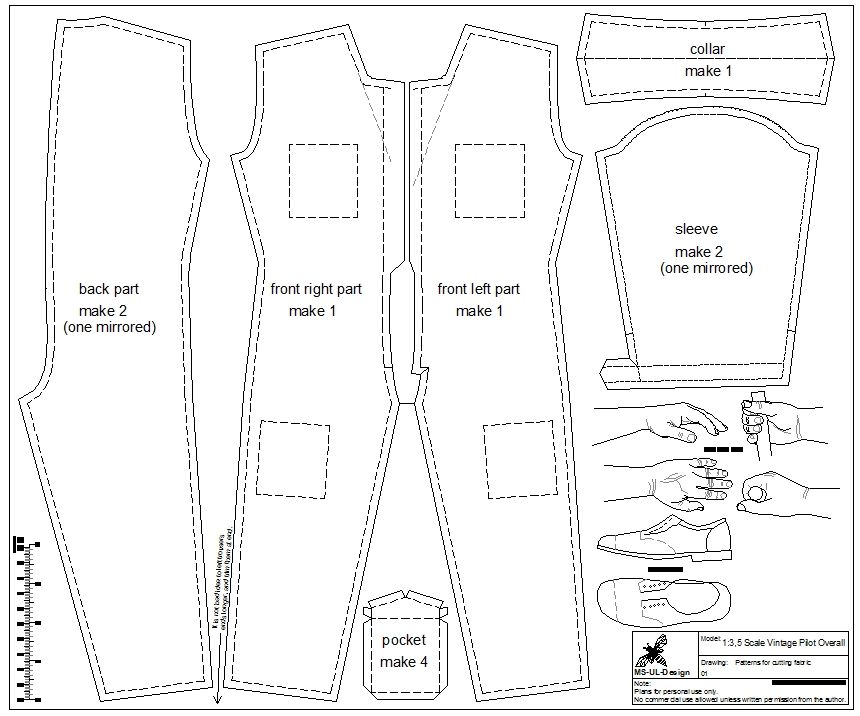 Patterns available for FREE Download!
Categories: Building modells