| | |
| --- | --- |
| Posted by ultralajt on April 6, 2013 at 7:50 PM | |
I had a bad landing over the winter, landing on the narrow road, hitting a garden fence pole with very tip of the wing.
I instantly secure broken tip bow with adhesive tape in angry and hurry again into the air to make another landing at the same spot.. this time landing was perfect. Obviously I was superficial at first landing, not take care about narrow place.
Today I decided to fix that wing tip. I cut away a covering between the tip bow and last wing rib. Next I glue broken tip to its original place and reinforce with balsa doublers. I even use a small strip of 0,6mm thick ply to reinforce the bow joint.
Next I apply new covering. I need to make the blue decoration and repairment will be finished. Anyway, model is ready to fly again.
Photo above: damaged wing tip bow. Sheared at both ends.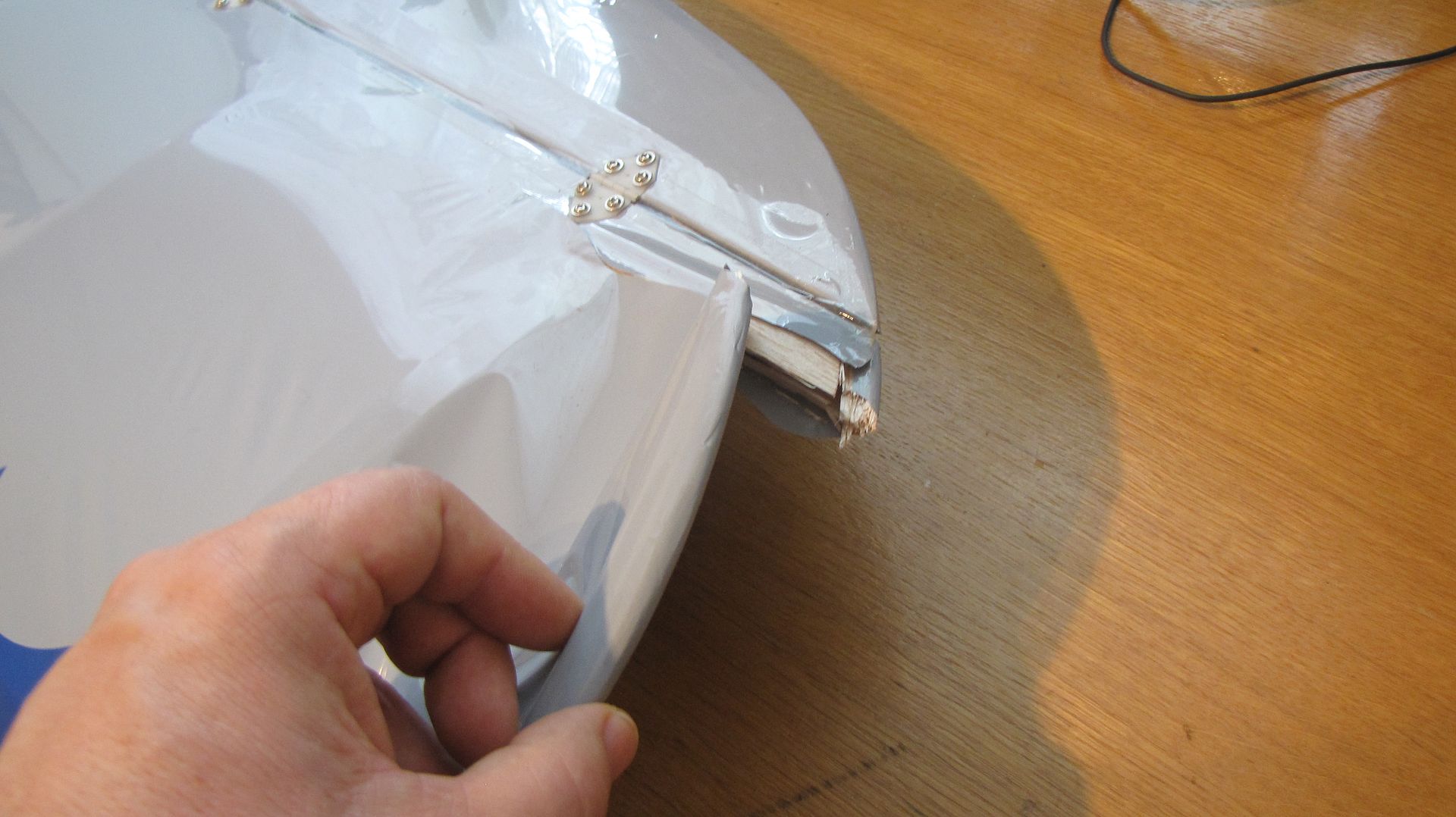 Photo above: large part of the bow attached to the wing only by covering.

Photo above: removing the covering and salvaging the balsa pieces...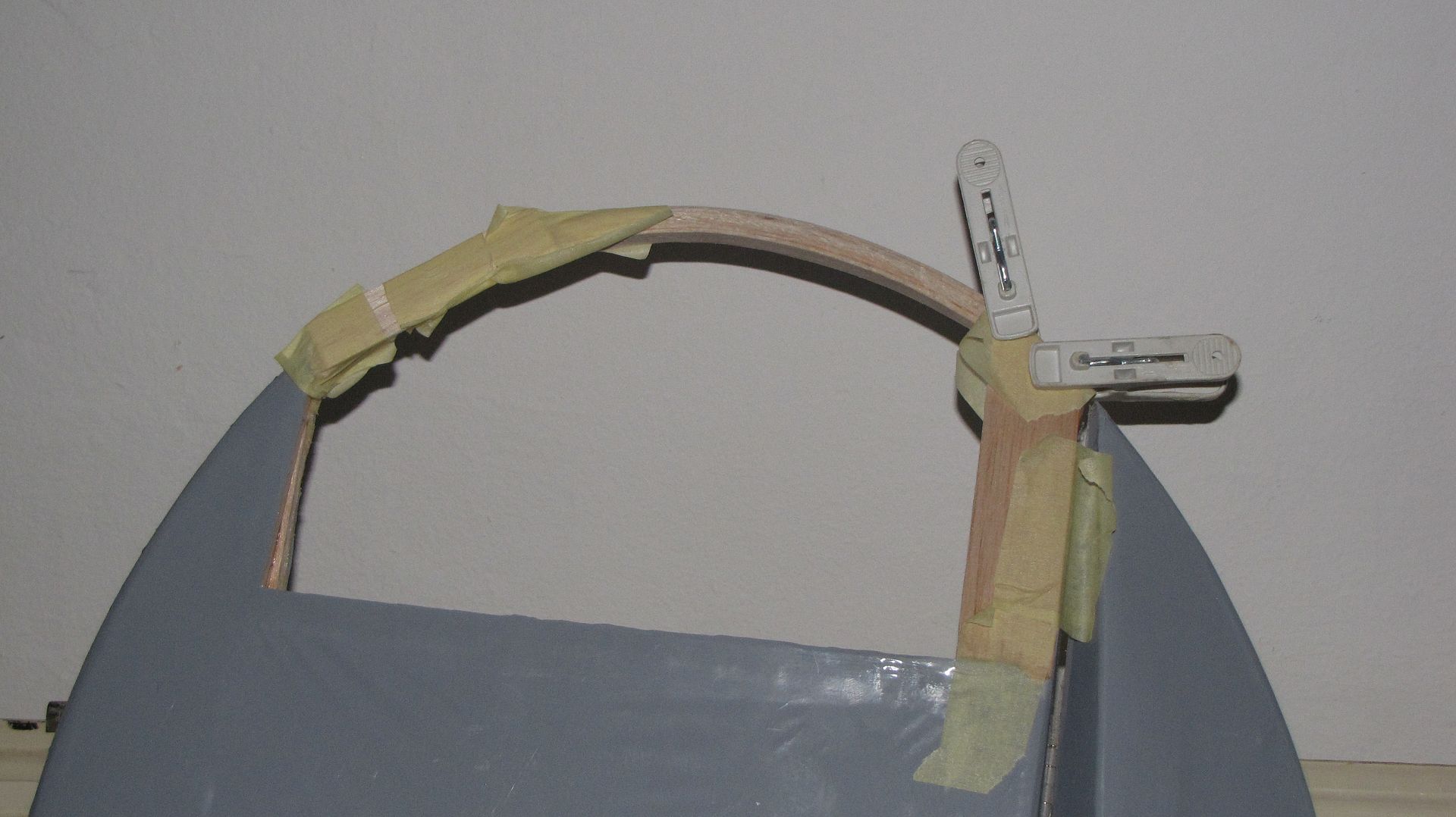 Photo above: Glueing the tip bow and some sheetings at rear spar back on place.
Photo above: parts glued, awaiting for the covering.
Photo above: covering aplied. Only blue decoration jet to be made and repair will be finished.

Categories: Building modells