| | |
| --- | --- |
| Posted by ultralajt on April 6, 2013 at 4:05 PM | |
In wish to get more power for aerotowing sailplanes, i will install new motor. But in order not to pull motor mount out from a white poplar plywood firewall, I reinforce it with a thin carbon fibre plate both sides.
Left new, right old.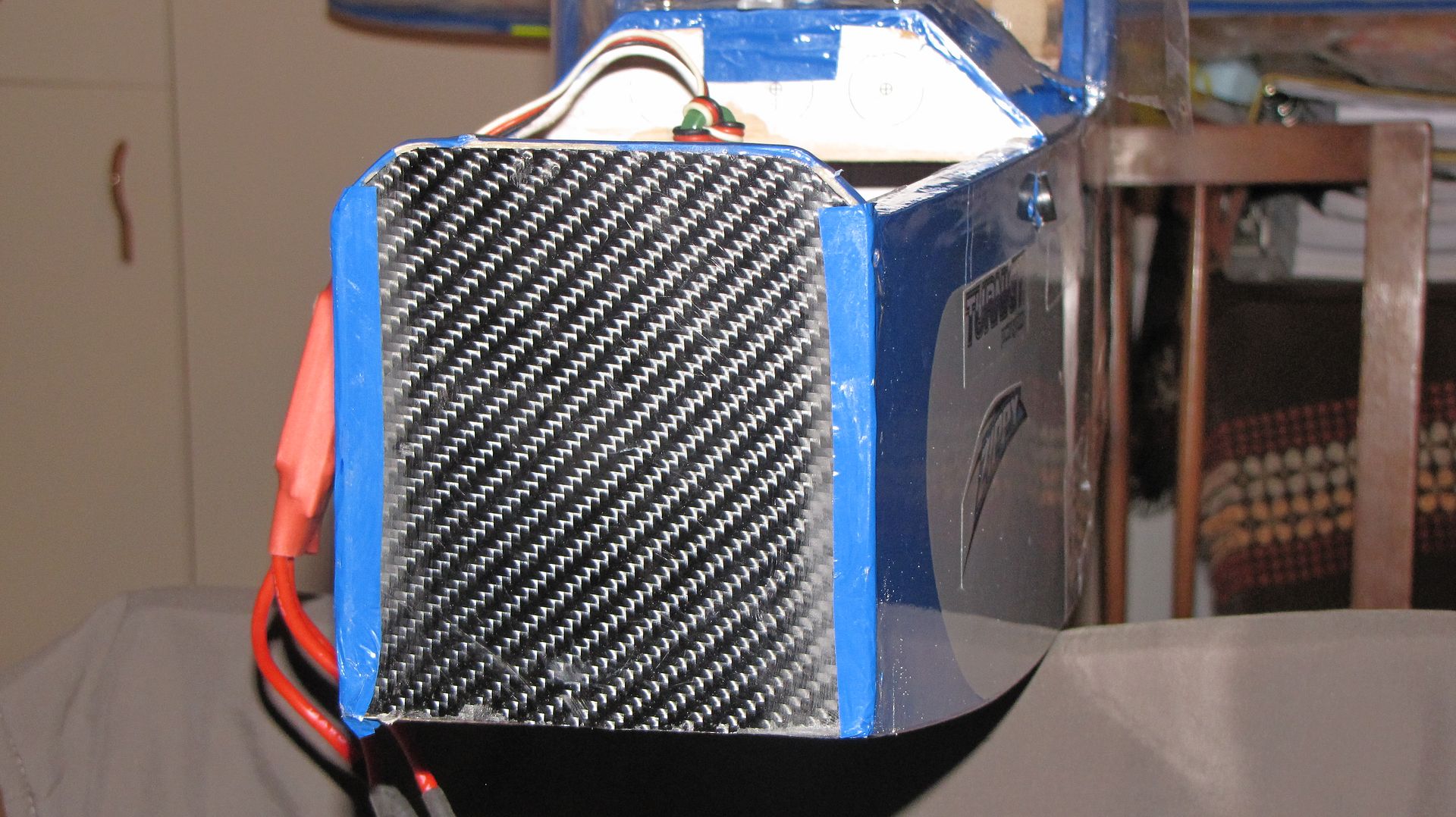 Black gold!
  I need to make four studs for installing the motor and drill many holes in to the firewall. Some for the bolts, some for the wires, and some for cooling air for the ESC and battery.

While epoxy was curing, I play a little with cockpit. I remove the side window to get easier approach to interior. Then I trim an old instrument panel, glue black wire insulation around upper perimeter and use some velcro to attach it onto the front panel.
I plan to instal a pair of seats (made from depron and painted) to get some "scale look".
I will rearange all servo wires and hidden those that goes up into the wing.
Categories: Building modells