| | |
| --- | --- |
| Posted by ultralajt on July 22, 2014 at 1:50 PM | |
Last week I saw a beautiful crafted soarer at nearby RC flying field. My friend build a scaled up Thermic sailplane. It is and old FF design made in 1946 by famous Frank Zaic. Of course, model is R/C and covered by Oralight.
I decided to build for myself original version of Thermic 70. Wing span is 70".
Plans werew downloaded from Internet:
I cut many 3x3mm balsa strips, as these are basic structure of the fuselage.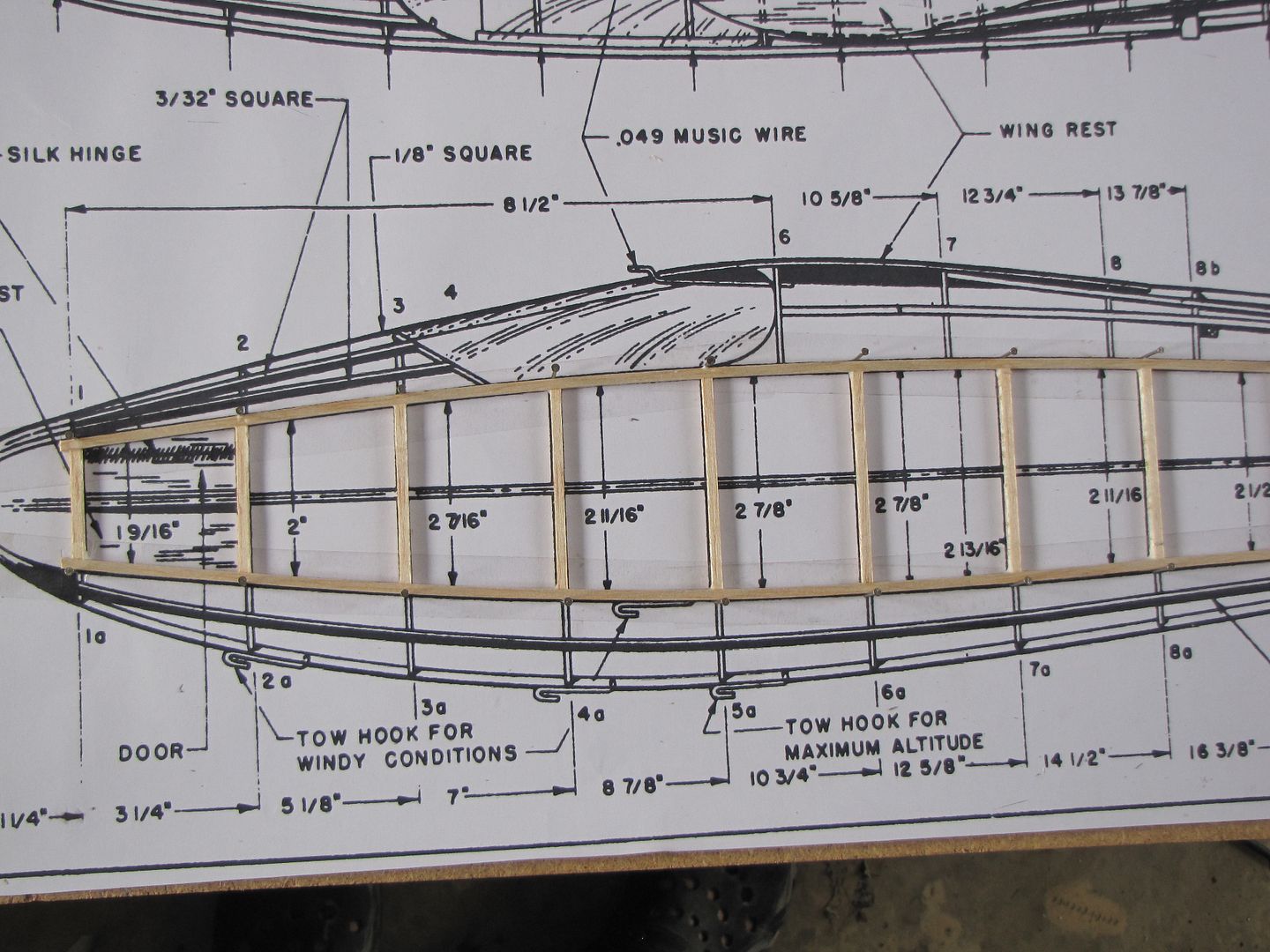 I made two identical fuselage sides (ladder):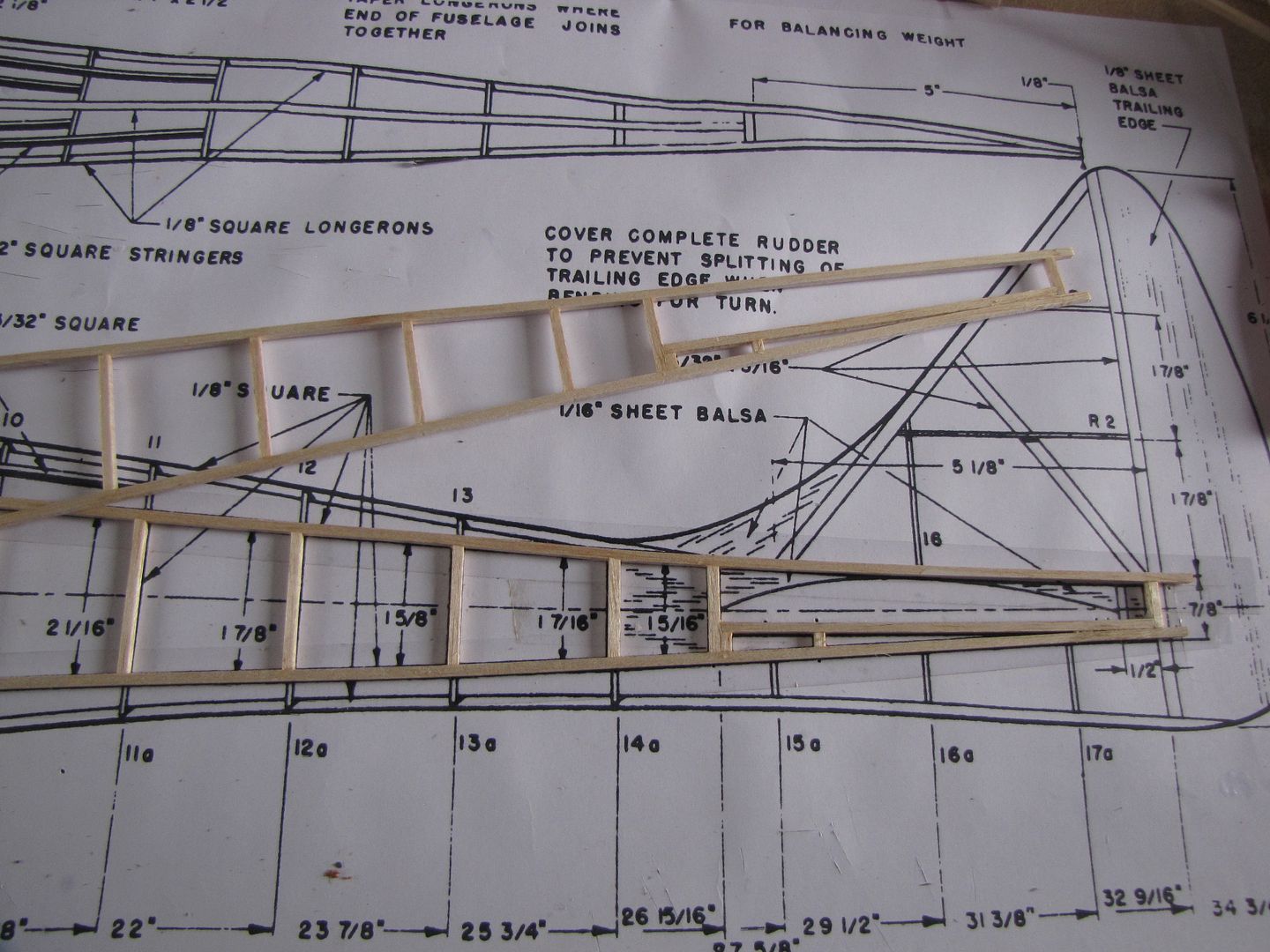 Next I glue some fuselage formers to spread sides to proper distance and to get shape: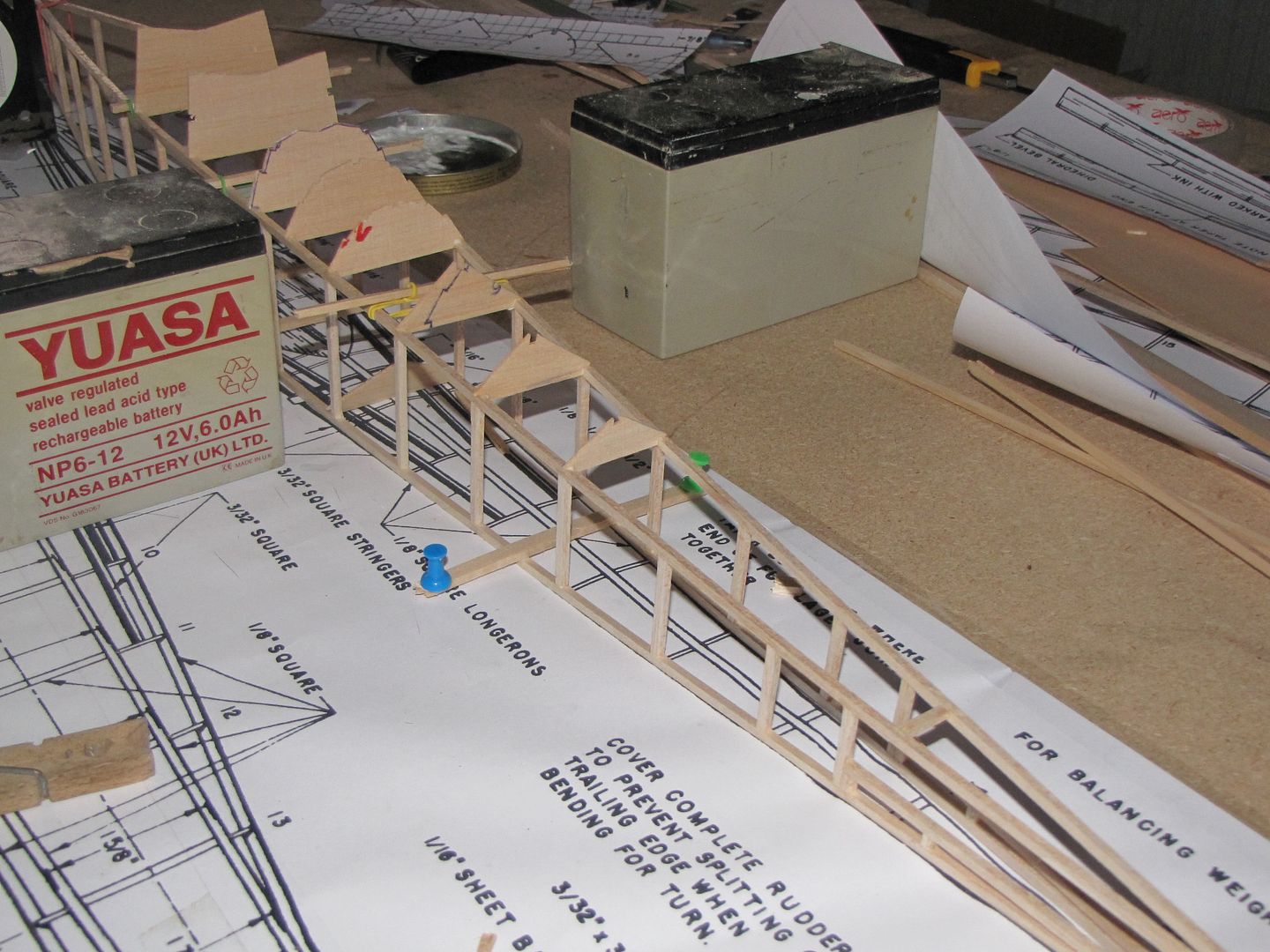 Next I add some additional longerons: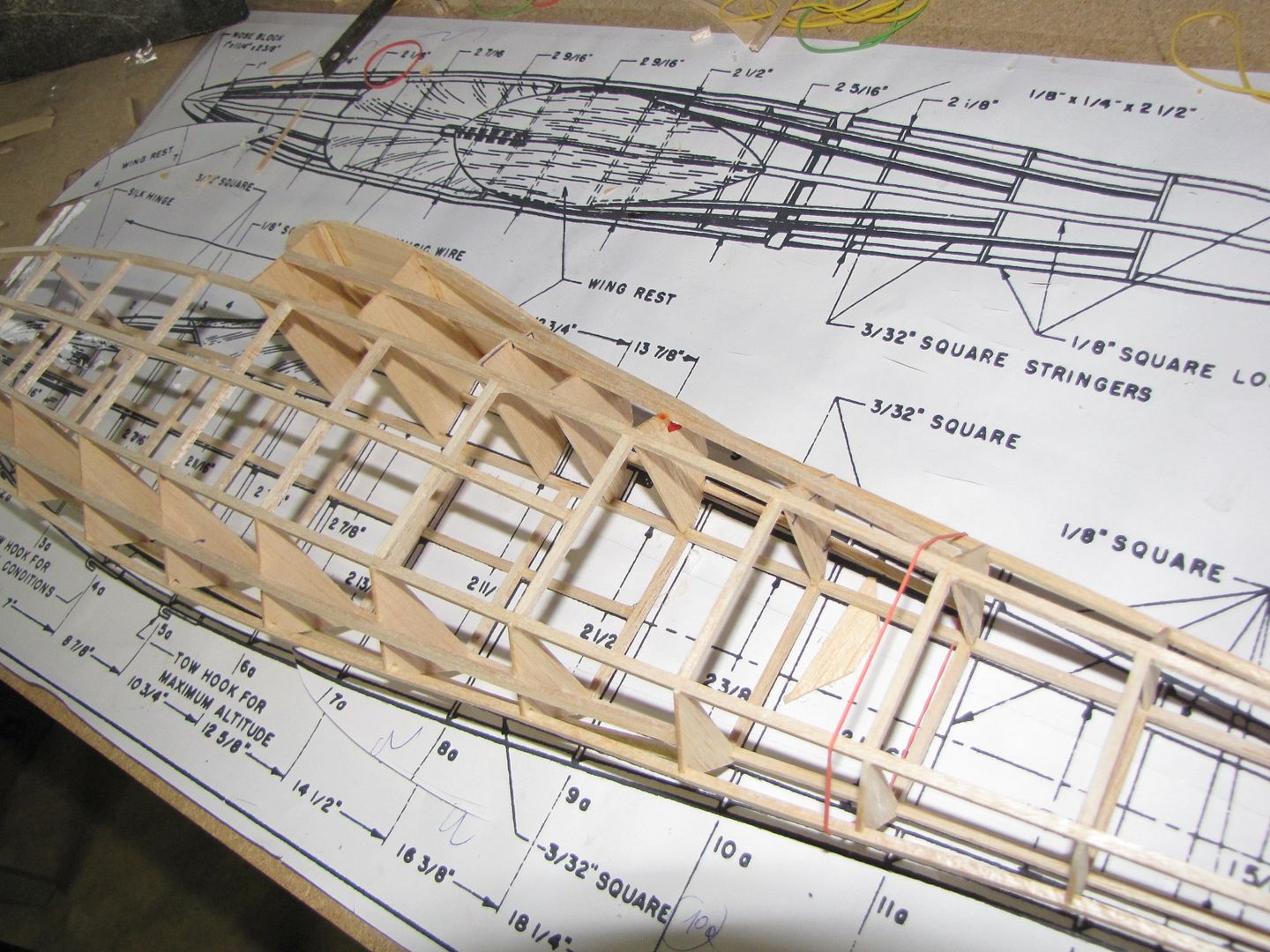 And in very short time, fuselage is ready for final sanding:
Of course, I need to instal servo, battery and reciever tray, install elevator and rudder pushrods, install fin ribs and make a removable canopy hatch for RC equippment access.

Categories: Building modells