| | |
| --- | --- |
| Posted by ultralajt on January 31, 2015 at 2:50 AM | |
I started to do some actual work in the workshop on my new CNC router last evening. I was working on the main frame basic elements. There was a large cross section aluminum profile to cut. It was not an easy job, as cross section is ~50x150mm.
But first, some general data for this new machine.
Awerall dimensions: 1750 x 920 x 620mm (L x W x H)

Working space: 1430 x 500 x 100mm (L x W x H)
This router will be mostly used for 2,5D carving of thin plywood, balsa, solid wood  and thin aluminum.
Probably the finished machine will look at the end different as on these renderings, as it is possible that I will change my mind on some details while building it. Also on the renderings there are a lot of details I simply did not modelled as they will be solved on the fly while assembly the machine. I didnt have time nore will to model all tiny bits on the computer. I need to assemble this machine as soon as possible, so fiddling with vitrual parts that are not necessarry I simply left alone...
The largest profiles are extruded profiles specially made for industrial usage (meat processing-transporting rails) , while smaller profiles are commercially available at hardwerstores.
Some shots from my workshop:
Photo above: it was not so easy to cut these profiles with handsaw.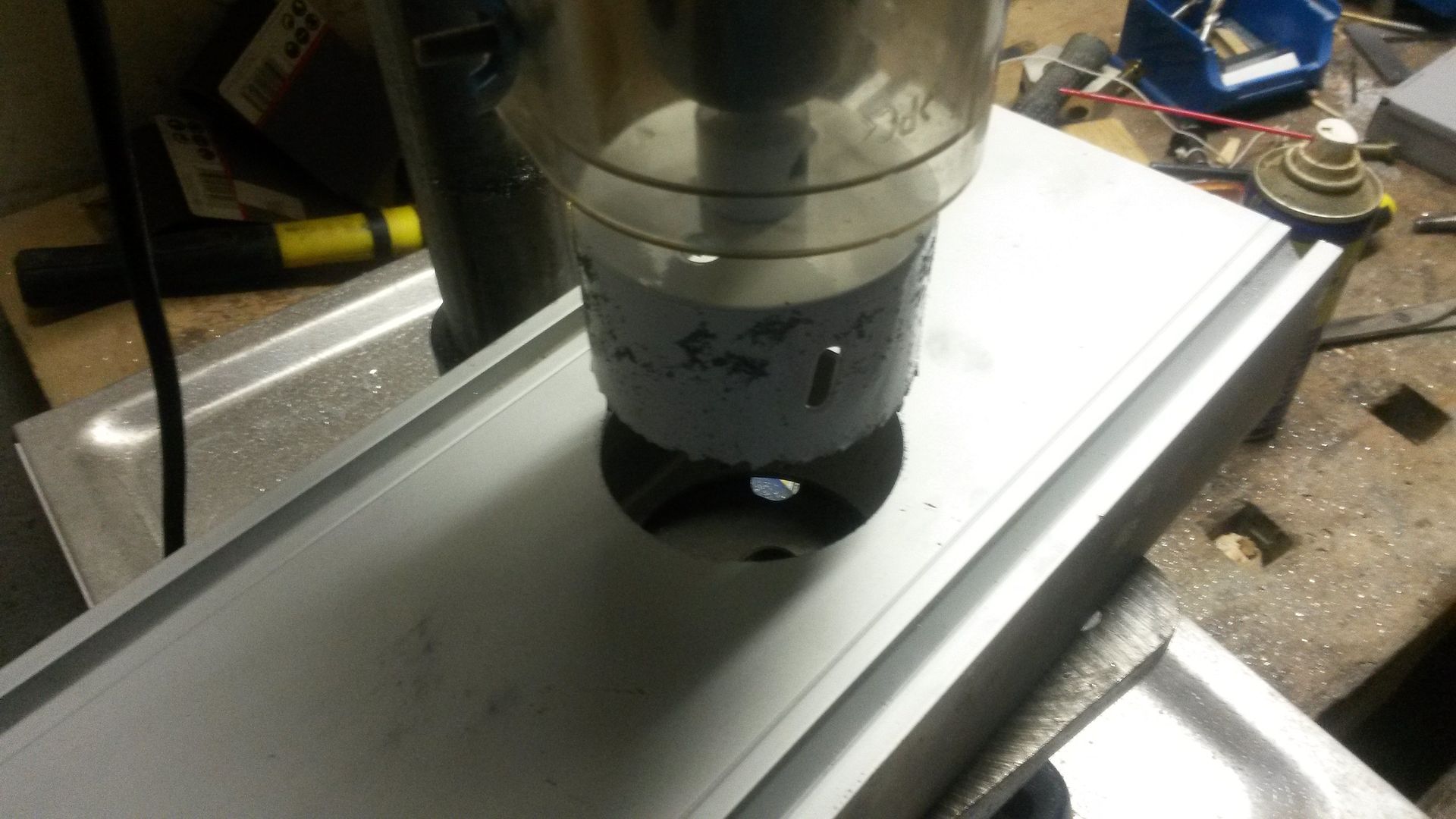 Photo above: drilling big holes (73mm diameter) trough both vertical members of gantry assembly to accept main linear bearings.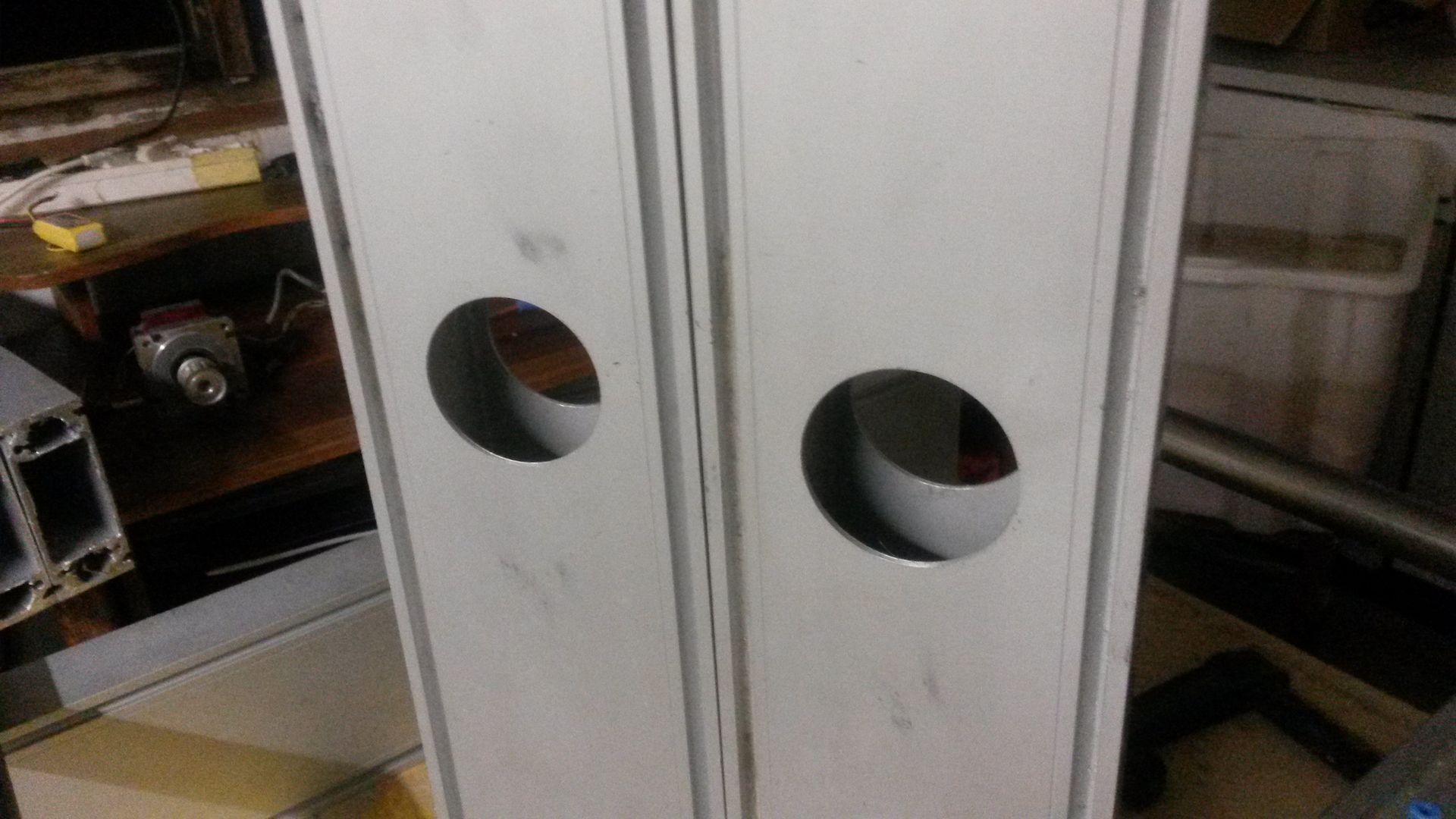 Photo above: nice and clean cut trough a 3mm thick aluminum wall.
Photo above: these linear bearings for an 38mm diameter rods will be firmly installed on these vertical gantry stubs.
So much for now.... will be continued...

Categories: DIY CNC Router