| | |
| --- | --- |
| Posted by ultralajt on February 8, 2015 at 10:55 AM | |
Today I almost finished the basic frame of the machine. Now it is time to purchase some of the parts I cant make by myself.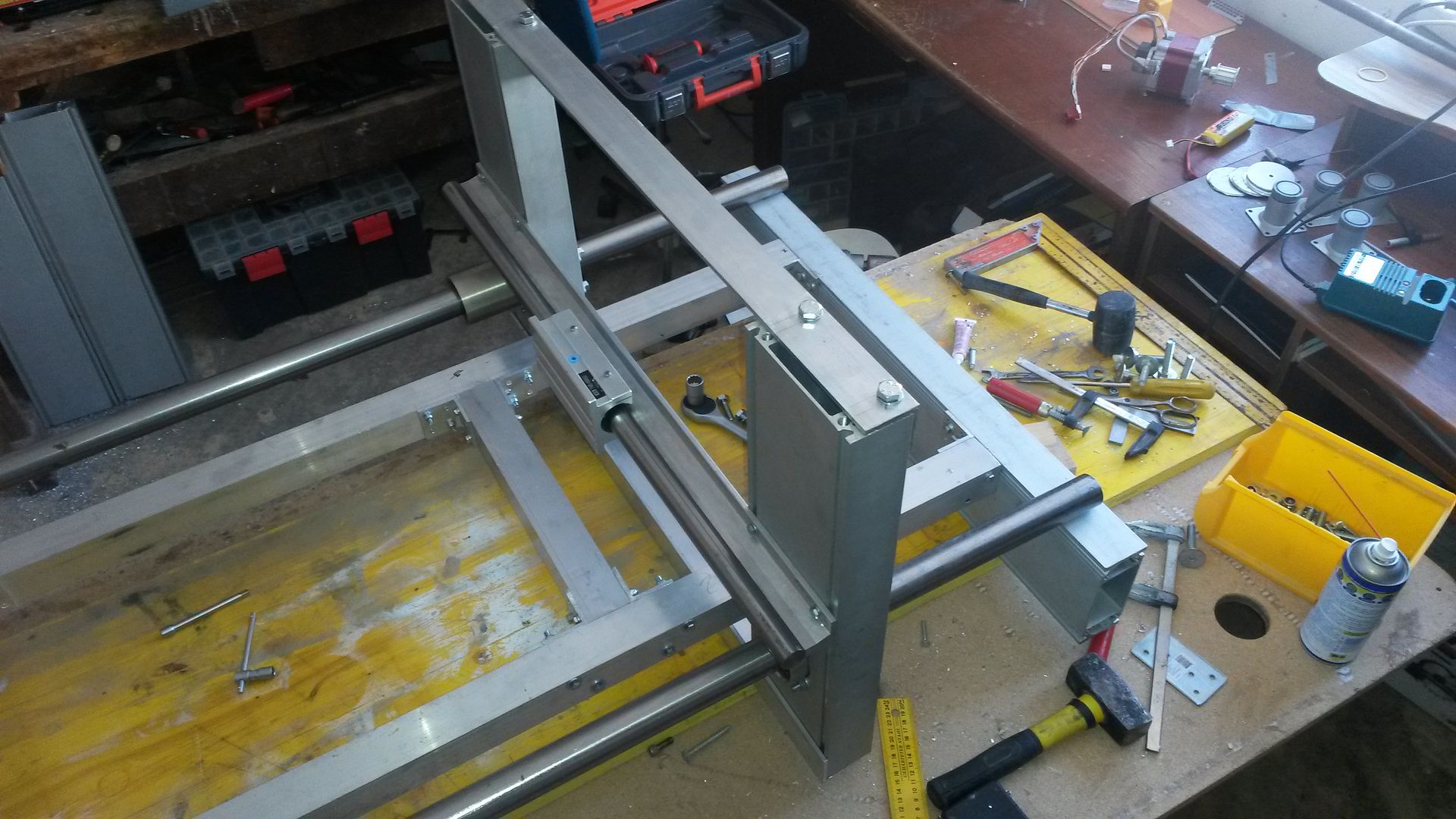 For the bench..working table I will purchase a very thick plywood plate and bolt it on the frame. When machine will be operable, It will drill by itself a grid of holes in the plywood. I will insert then metal screw-in inserts with inside threads for attaching material to the bench. They could be used also for attaching a vacuum table on the bench.
For completing the machine I need urgently to purchase steel rod clamps both for X and Y axes. Next I need to purchase rails with bearings for Z axis, stock aluminum plates for Z axis assembly, trapeze threaded rods and nuts for all axes, axial and radial bearings....
I am looking forward to complete machine as soon as possible.

Categories: DIY CNC Router