| | |
| --- | --- |
| Posted by ultralajt on February 27, 2015 at 7:00 PM | |
While I am waiting for more items to came by post, I attach  the water resistant plywood plate to the machine frame.
Then I prepare a template for drilling holes into the board, where I will screw in the metal inserts taht has inner thread for attaching material on the board.
Photo above: Plywood board attached to the aluminum frame.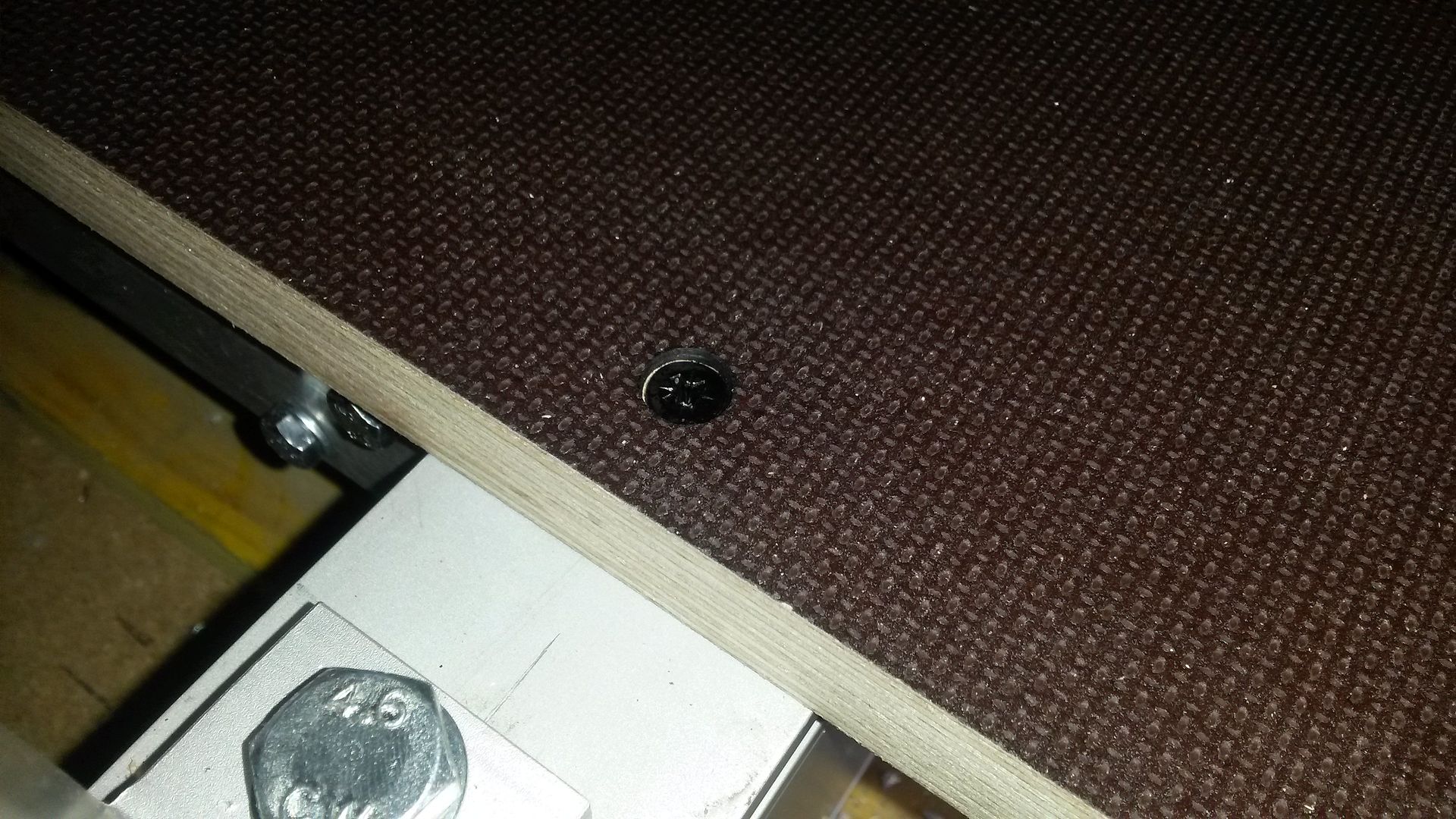 Photo above: I "sink" screw heads under the board surface.
Photo above: Drilling holes in the board using aluminum template as a guide. Template was attached to the gantry, to asure proper aligment.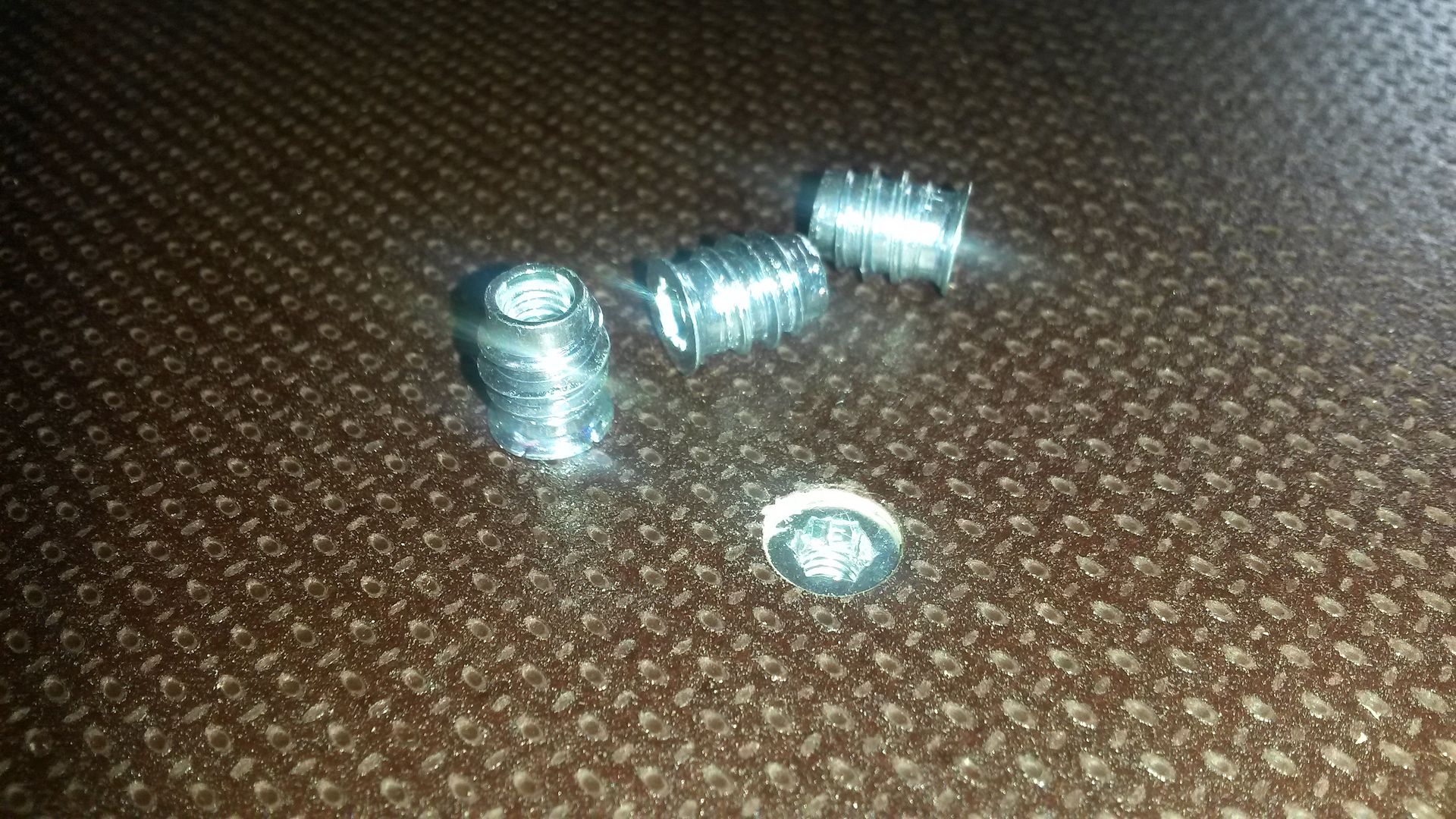 Photo above: metal inserts to be screwed into the holes. Outer diameter 6mm. Inside thread M4.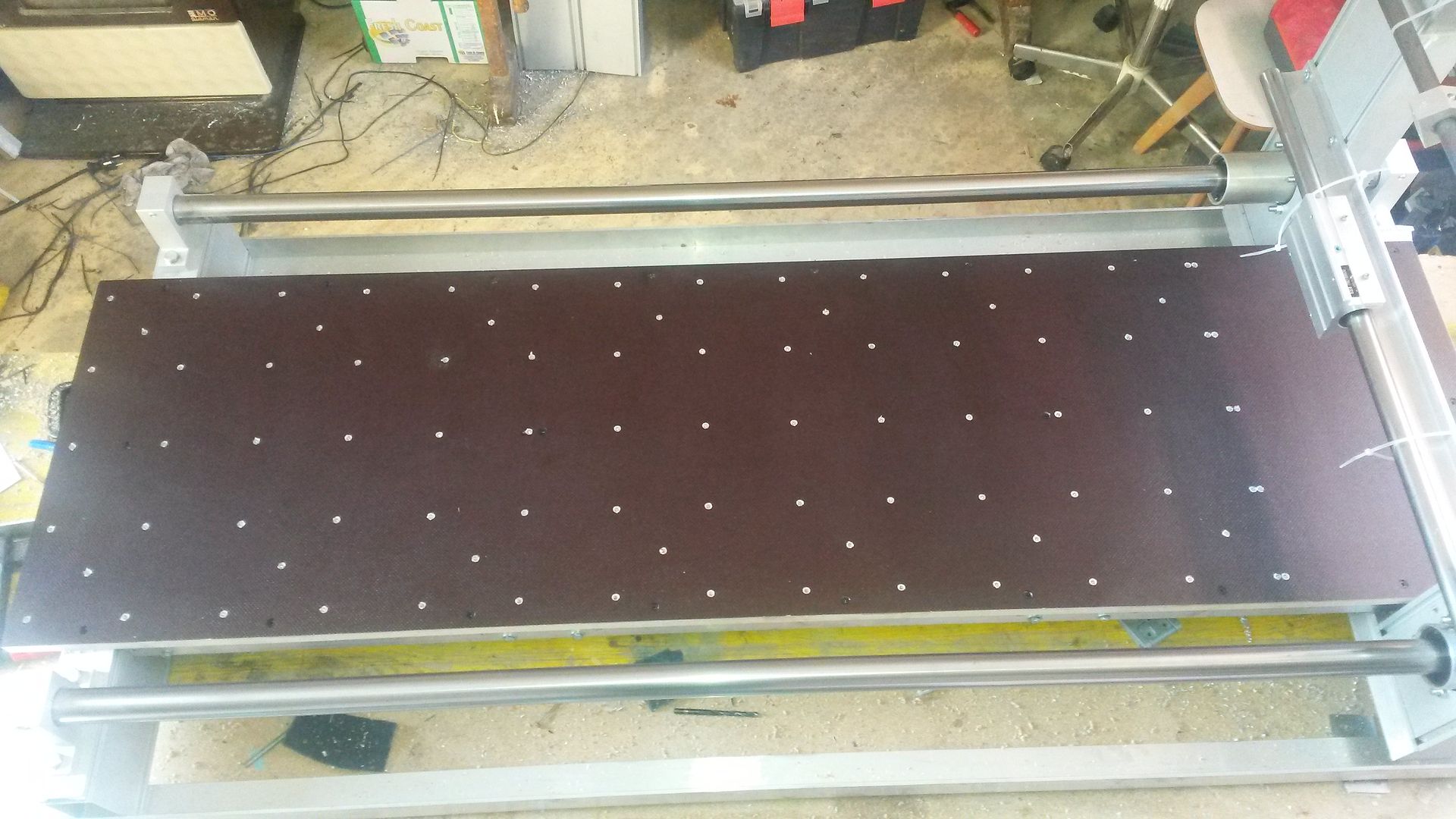 Photo above: Threaded inserts installed. As I have some more, maybe I will install all of them.
So much for now.

Categories: DIY CNC Router