| | |
| --- | --- |
| Posted by ultralajt on February 28, 2015 at 12:20 PM | |
After more than a week being ill I manage today to continue with CNC Router assembly.
Meanwhile I recieved some more items needed for completing the machine:
Threaded rods:
Photo above: Rod end at motor side. Place for the coupler, nut and two row axial bearing.
Photo above: Oposite end of the theraded rod. Place for radial bearing and securing ring.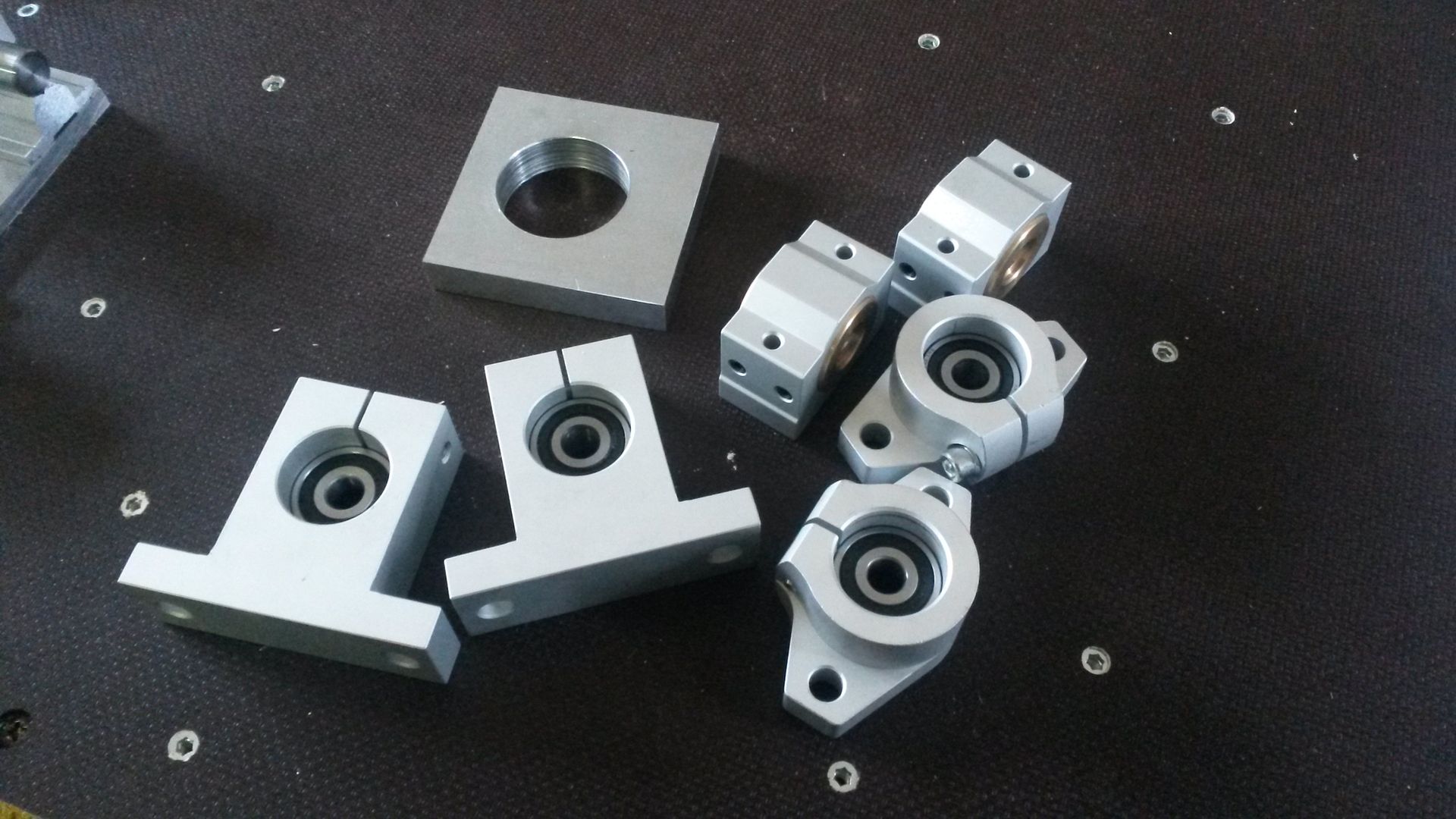 Photo above: Rod clamps will be used for securing bearings to the machine frame. Upper right two trapeze thread nuts in aluminum casings.
I cut a hole in 15 mm thick aluminum plate to be a holder-clamp for my Router.
Photo above: drilling a 34 mm diameter hole for the spindle holder.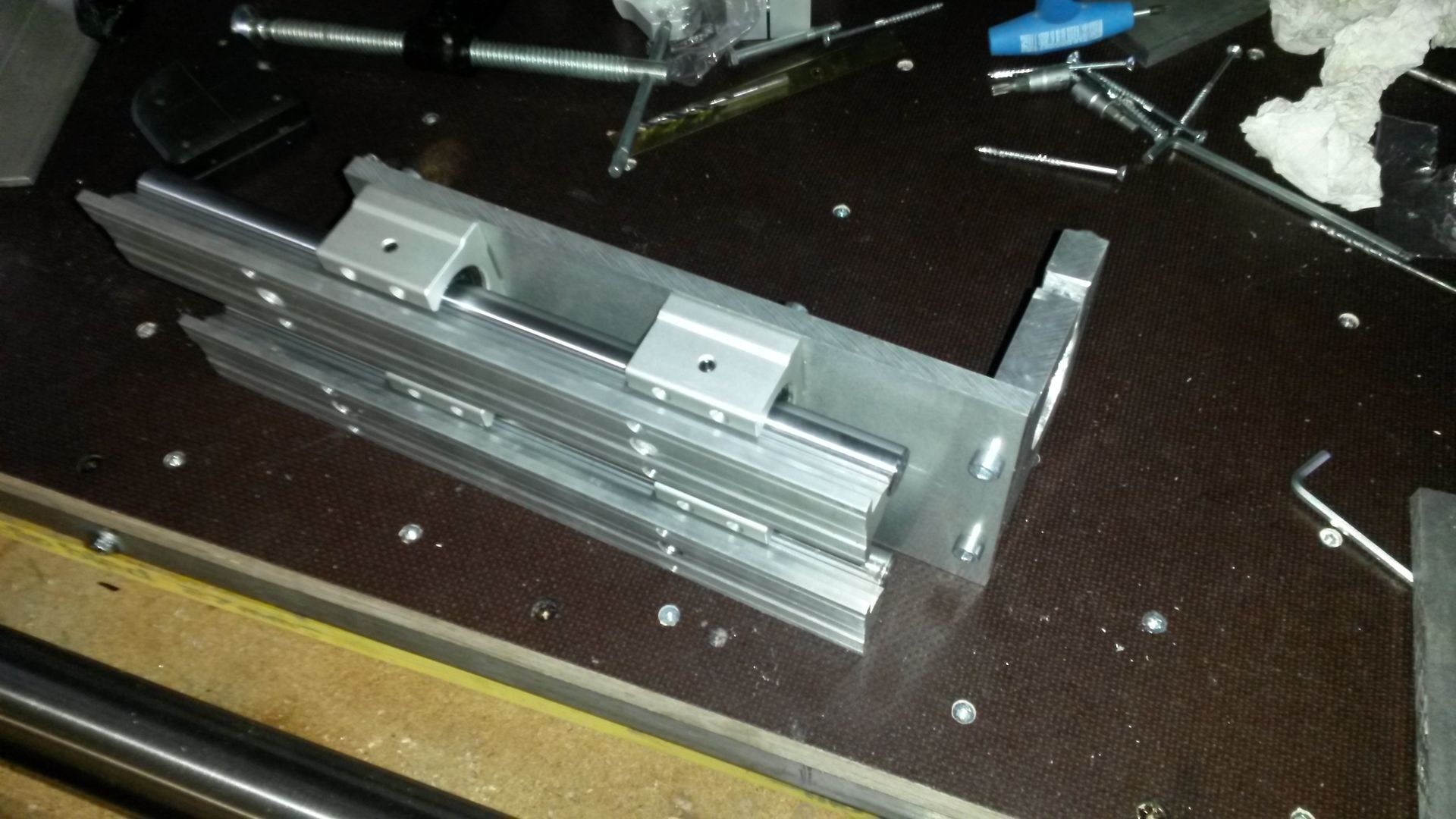 Photo above: working on the Z axis...
Photo above: Spindle on its place. Of course i t will be suported in its upper side also to minimize vibrations. Nore, just few bolts attached as it is assembly in process.. not finished yet. Must assembla and disassemble parts frequently during assembly of the machine.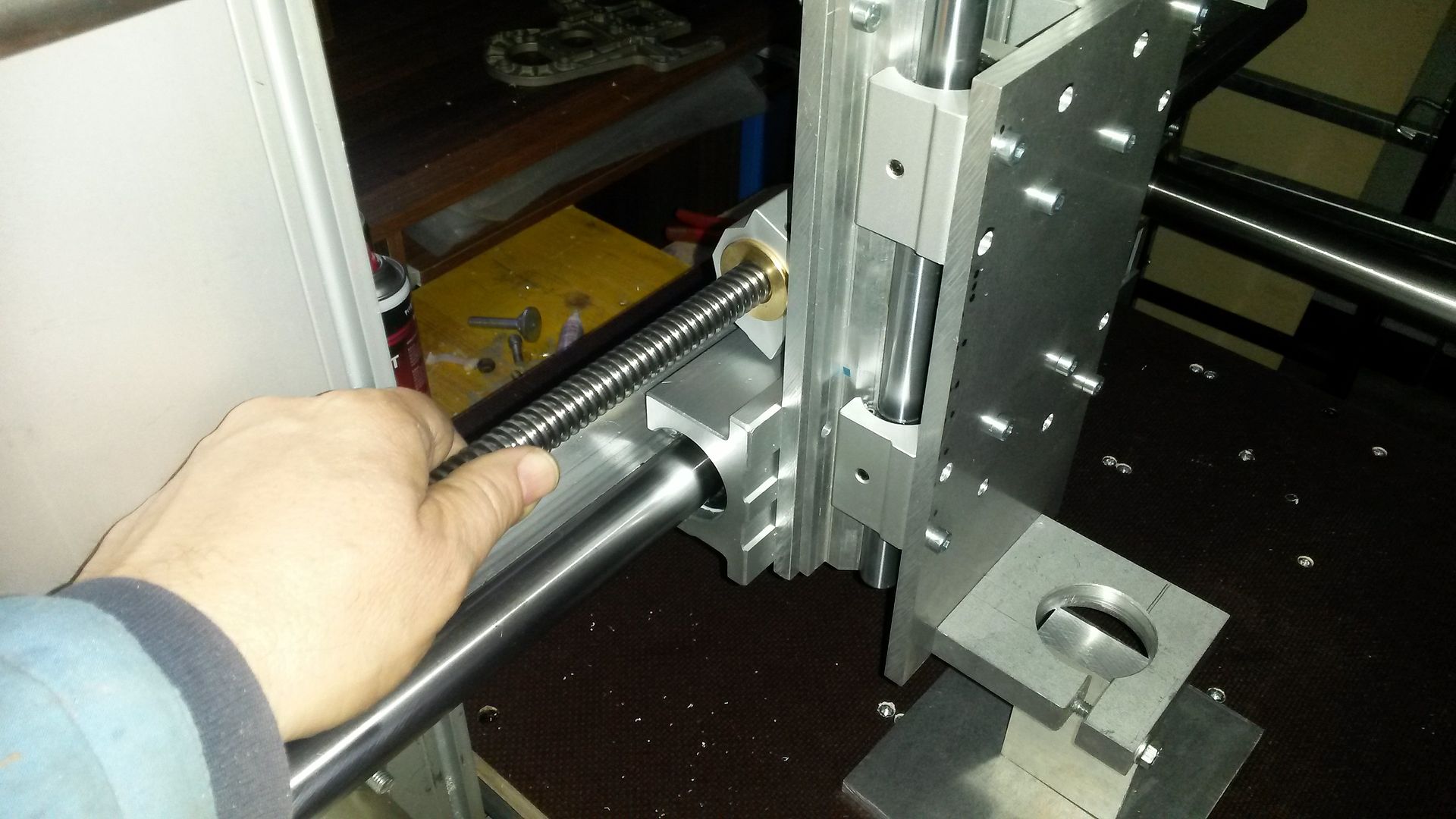 Photo above: Here the threaded rod will be placed soon to drive the Y axis.
Photo above: Temporary at its place.. Z axis.
Categories: DIY CNC Router