| | |
| --- | --- |
| Posted by ultralajt on March 1, 2015 at 9:45 AM | |
Today I was working on "Z" axis, its motor mount and "Y" axis threaded rod assembly. It is not finished yet, but roughly assembled.
I need to finish some details and purchase all the bolts of the proper length. Now I just use bolts that lay around in my workshop, so many of them are too long or with inproper head style. Probably tomorrow will replace all these bolts.
And it is a time to order some tiny items for installation of the "X" threaded rod, motor-rod couplers..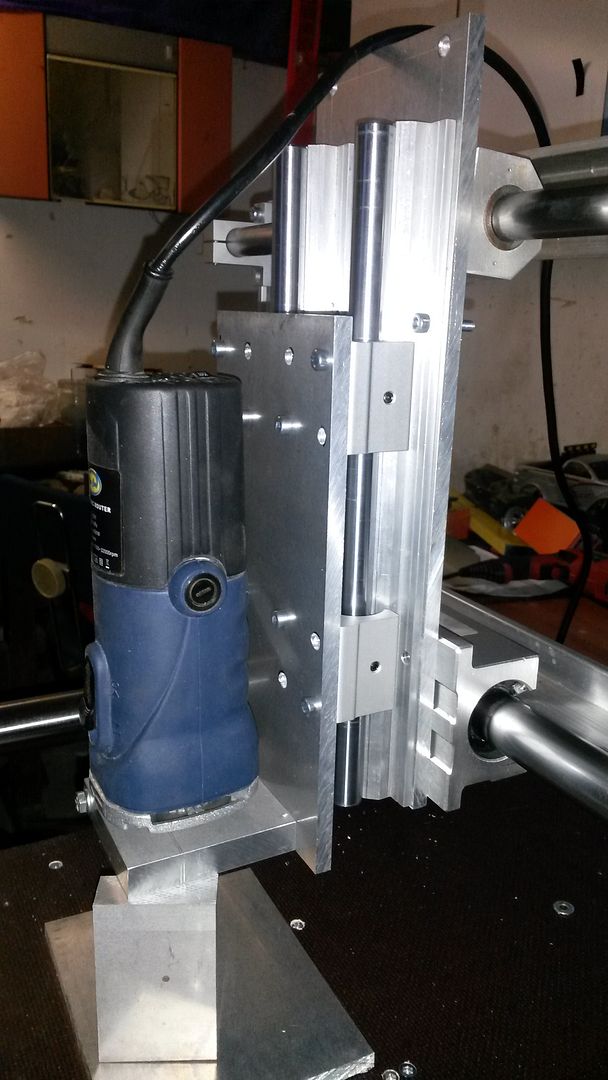 Photo above: "Z" axis.... The motor mount and threaded rod assembly need still to be figured out and manufactured.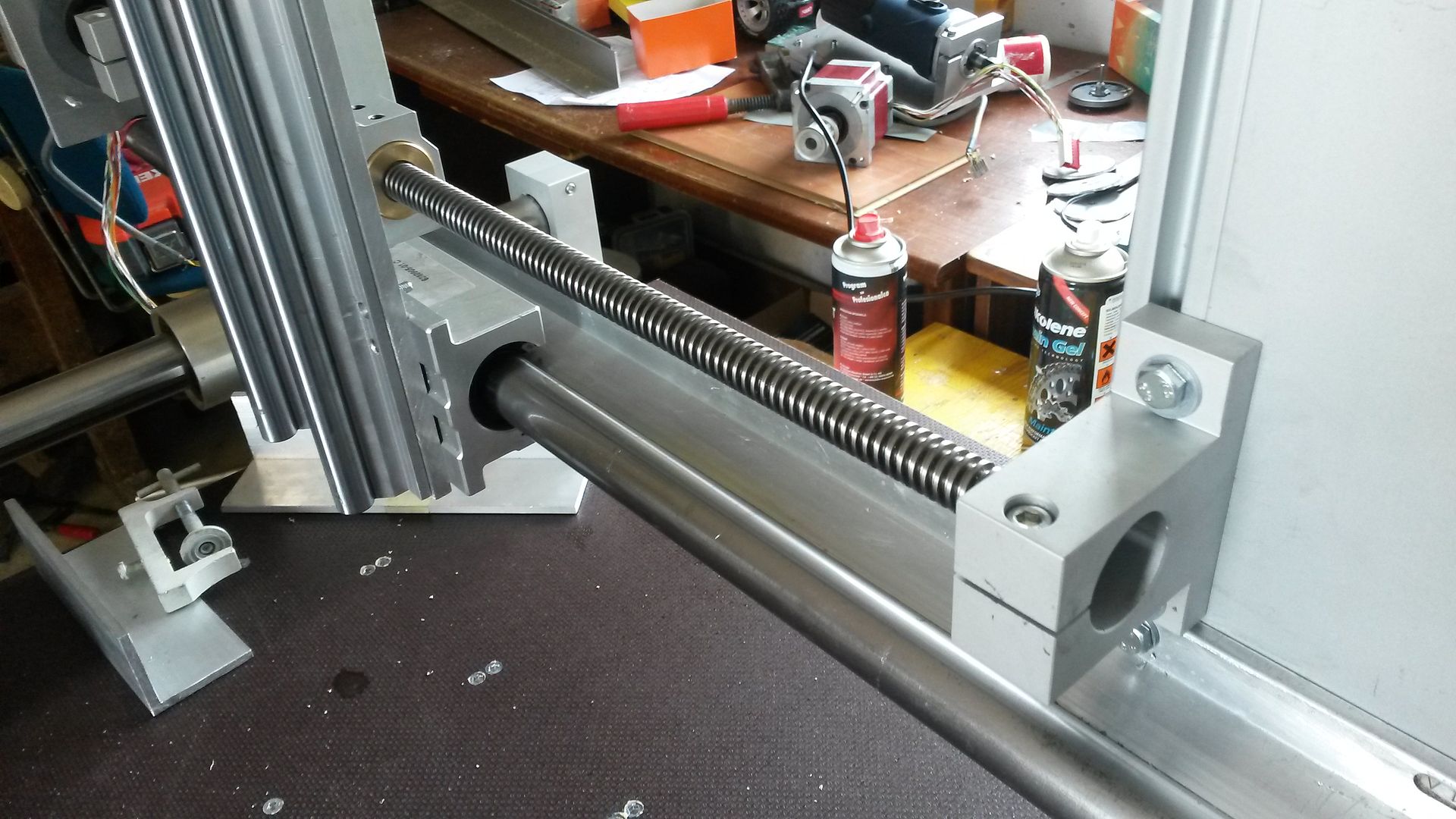 Photo above: "Y" axis threaded tod installation. I simply clamp the ball bearing into the 30mm diameter rod holder. It was cheaper than any other option I look at...
Photo above: View of the "Y" axis. Some items still missing... a motor/threaded rod coupling obviously not installed yet.

Categories: DIY CNC Router