| | |
| --- | --- |
| Posted by ultralajt on March 29, 2015 at 11:45 AM | |
Unfortunately I was unable to make 3 axis TB6065 control board to work. I use settings as they came with the board on a small CD, but it wont work. As I knew other buyers of this controller solve problems in various aproaches, I try to use pin and ports settings as found on various Internet sites for that board. It didnt work for me...  I was playing with settings whole yesterday and today I finaly loose patience.
O.K., the board cost me only 35€, so no big deal...but it is a bitter taste anyway throwing away 35€...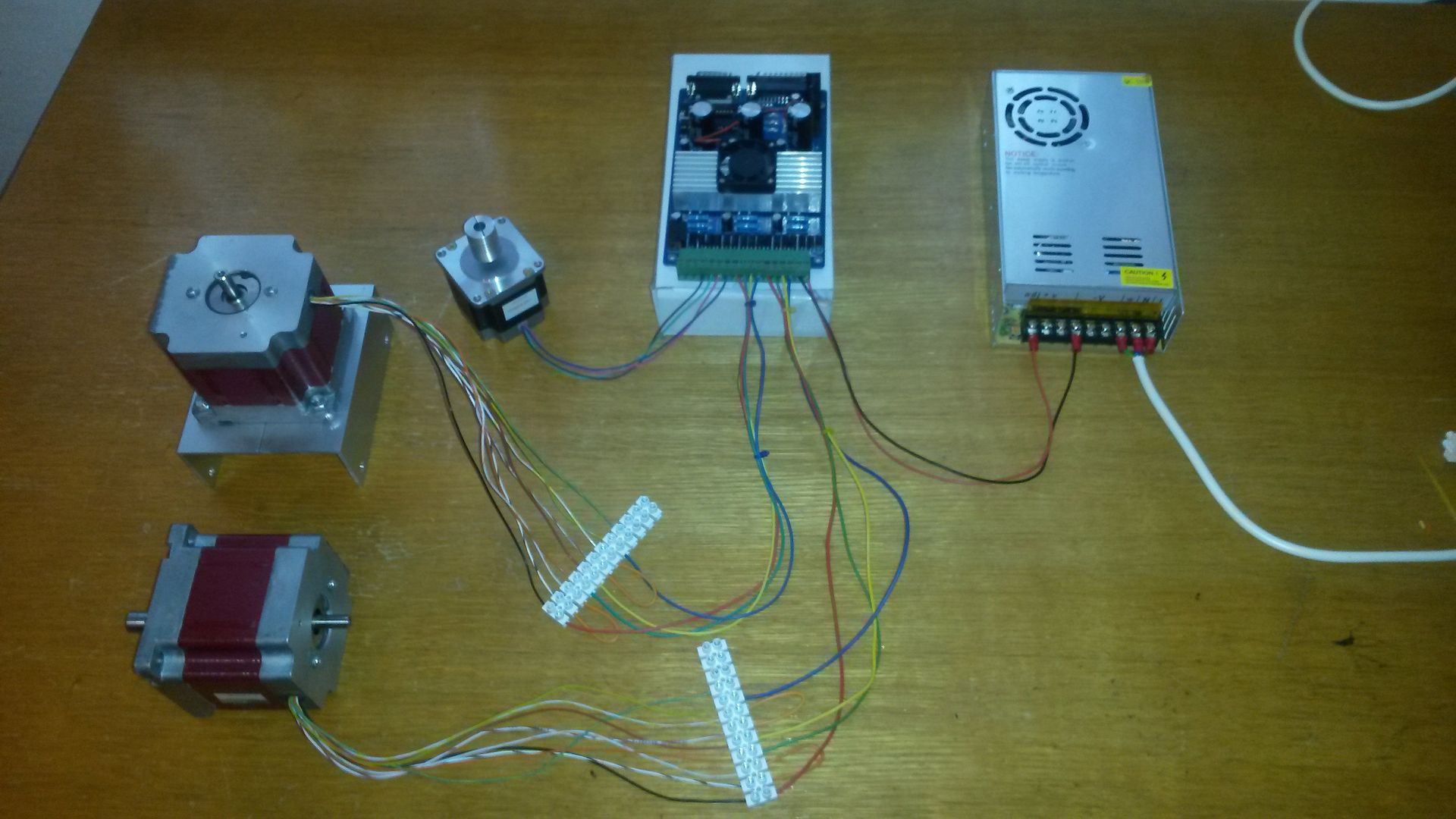 Photo above: wiring on the table. No succsess....
After trying each one setting found for this board i give up... some of buyers made some electronic modifications on the board in order to work flawless, but I dont want to mess with soldering iron on "fragile" and tiny spots on the board.
So, I simply remove complete electronic from my old CFNC machine and I will use it on my new machine.
I connect motors to the control board on the table and it works instantly. It needs just some refined settings for the motor current and the holding power. When 100% holding power is selected, the buzzing noise is not present. Othervise (cee video), the buzzing, somehow annoying noise is present, but it became less loud when a spindle motor is ON.
Video of the first motor test, without any tunning:
So, a decision is made: I will use H! controller and forget about cheap eBay  board that has so many faults....

Categories: DIY CNC Router