| | |
| --- | --- |
| Posted by ultralajt on April 18, 2015 at 2:05 AM | |
Machine is working now for about a week. I need to rfine some details that are not cruical for its actual run, but they are desirable. Dust collection and cyclone dust separator, linear rail ust protection (covering), material hold down to the table elements, Led light on the gantry, ceiling rail for routing the dust collector tube from the machine to the cyclone....
A short video of milling thin plastic:
As you can see tiny shavings fly all around the router and electrostatically stick to everything. A dust collection is a must!

Dust collector: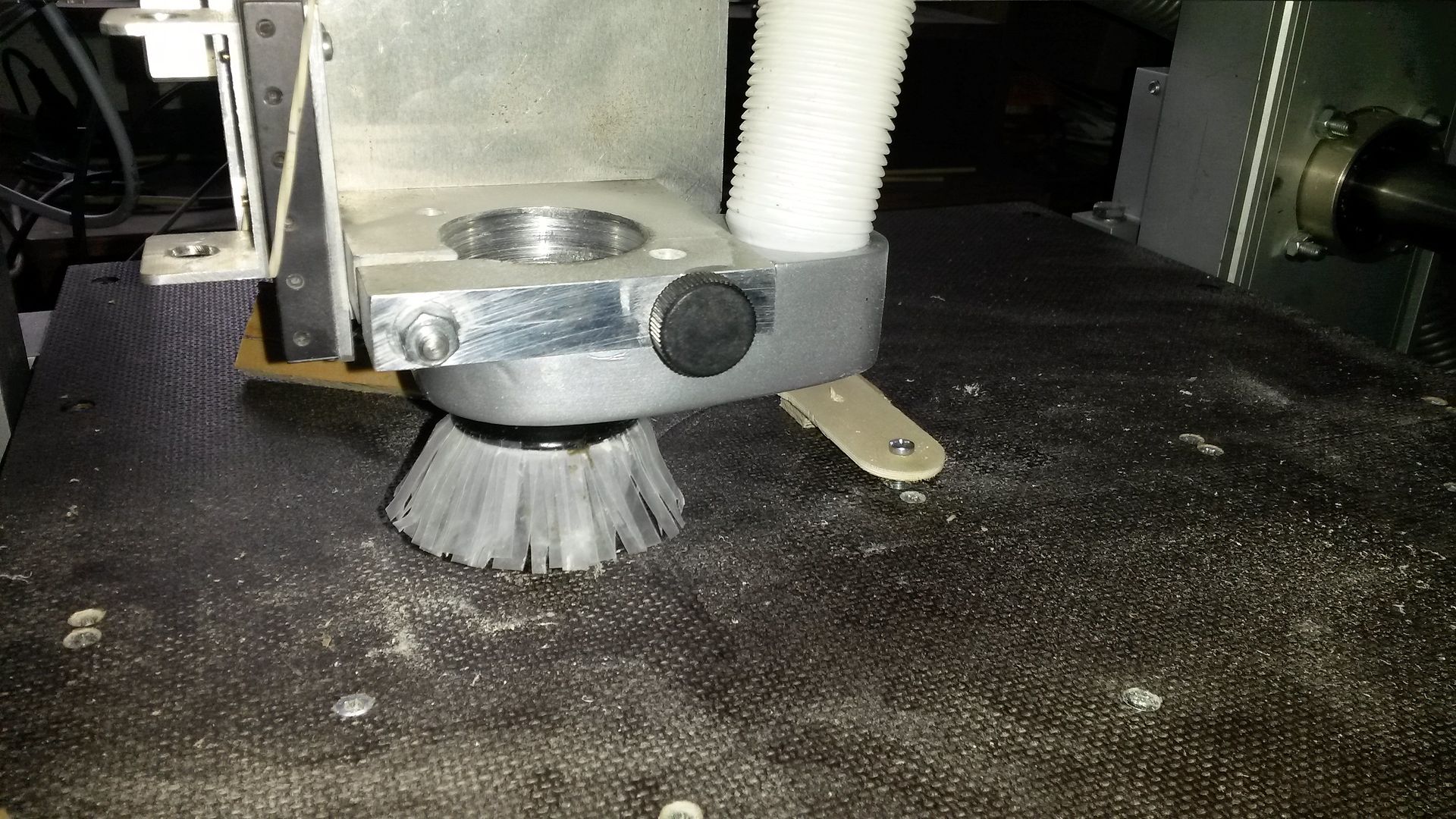 Photo above: Dust collector attached to the spindle holder.

After having thin dust all over my workshop I decided to make a dust collector. I use 3 mm thick plywood and cut multiple sections, that were then stacked one over another and glued together.
Photo above: dust collector is easy to install or remove by means of two vertical pins and arresting bolt with a knob.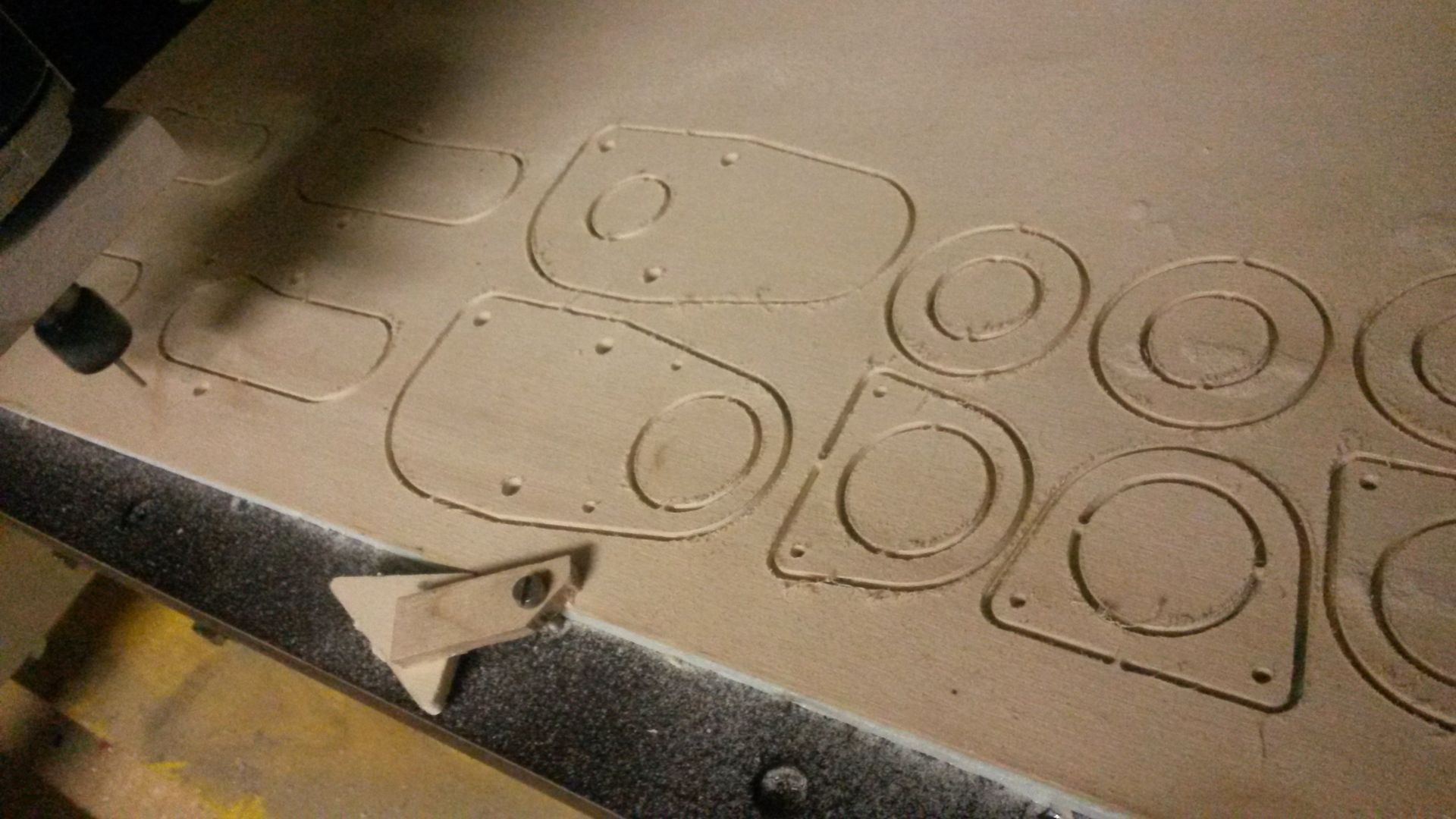 Photo above: Milling dust collector parts from a plywood.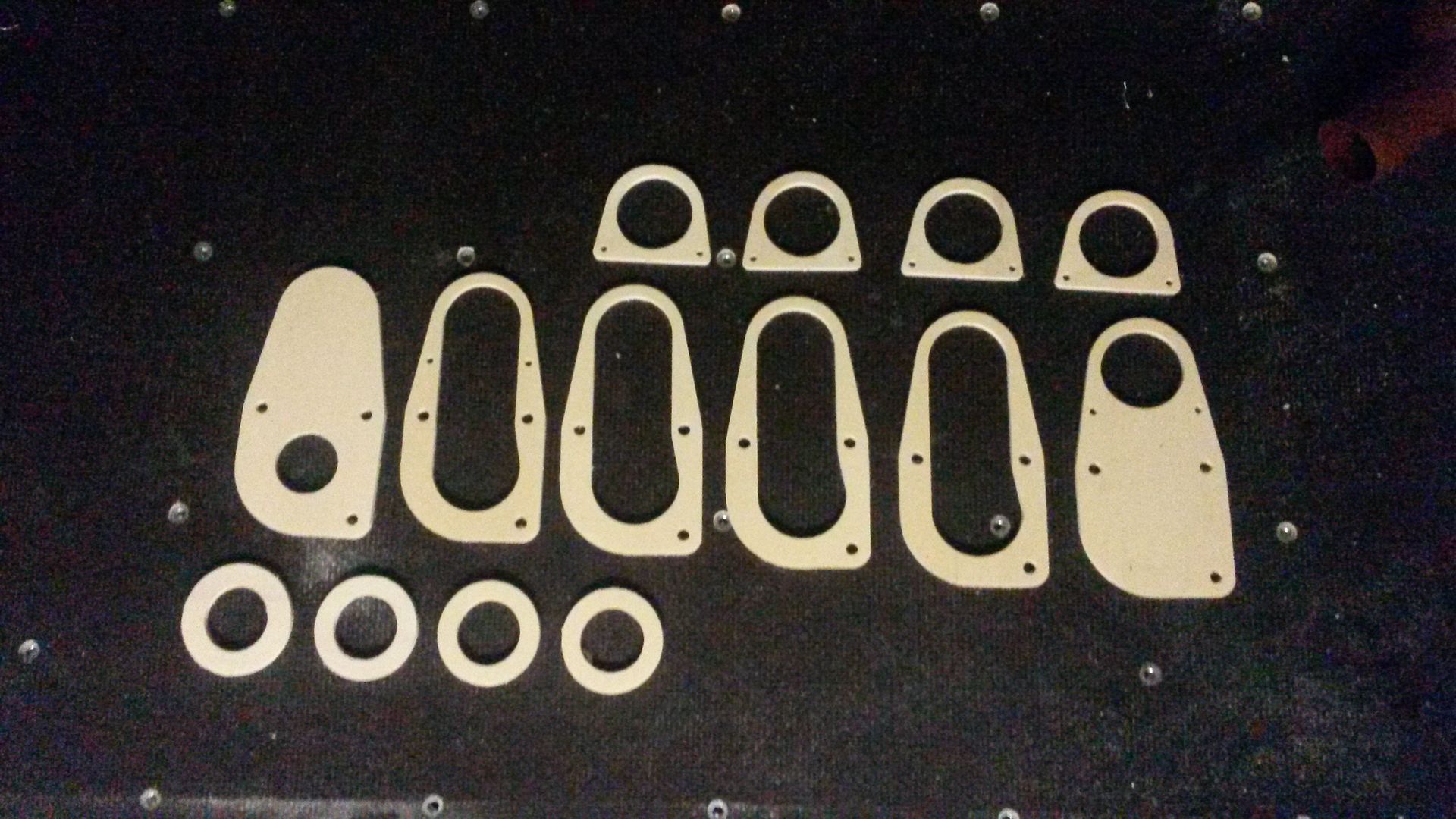 Photo above: dust collector parts prepared for stacking them one over another to get one solid part.
Photos above: Glued and painted dust collector. Attachment pins and pvc skirt is next to attach on.
Categories: DIY CNC Router