| | |
| --- | --- |
| Posted by ultralajt on October 4, 2015 at 8:30 AM | |
In my country, for centuries, farmers store hay in very unique hayrack buildings, made totaly from wood, without any metal piece involved in the structure. Usually they were thatched roofs, but in late last century they use tiles.
As modern way of farming dont need hayracks anymore, as grass is stored in silo, such wonderfull wooden objects slowly dissapear from our country scennery....
As explained at Land of hayracks Museum :
"A hayrack is a structure for drying crops standing independently or leaning against another outbuilding. Most frequently made of wood, a hayrack is situated at the homestead or separately on the field or meadow. Grains, hay, corn, flax, hemp, legumes, cuttings of tuberous plants and fern were dried and stored in it. A double hayrack is a particularly suitable place for storing tools, agricultural machinery and wagons as well as other building material and modern vehicles."

I made a small "semiscale" model of such hayrack as an decorative object or just as an chilldrens toy:
And another photo for size reference: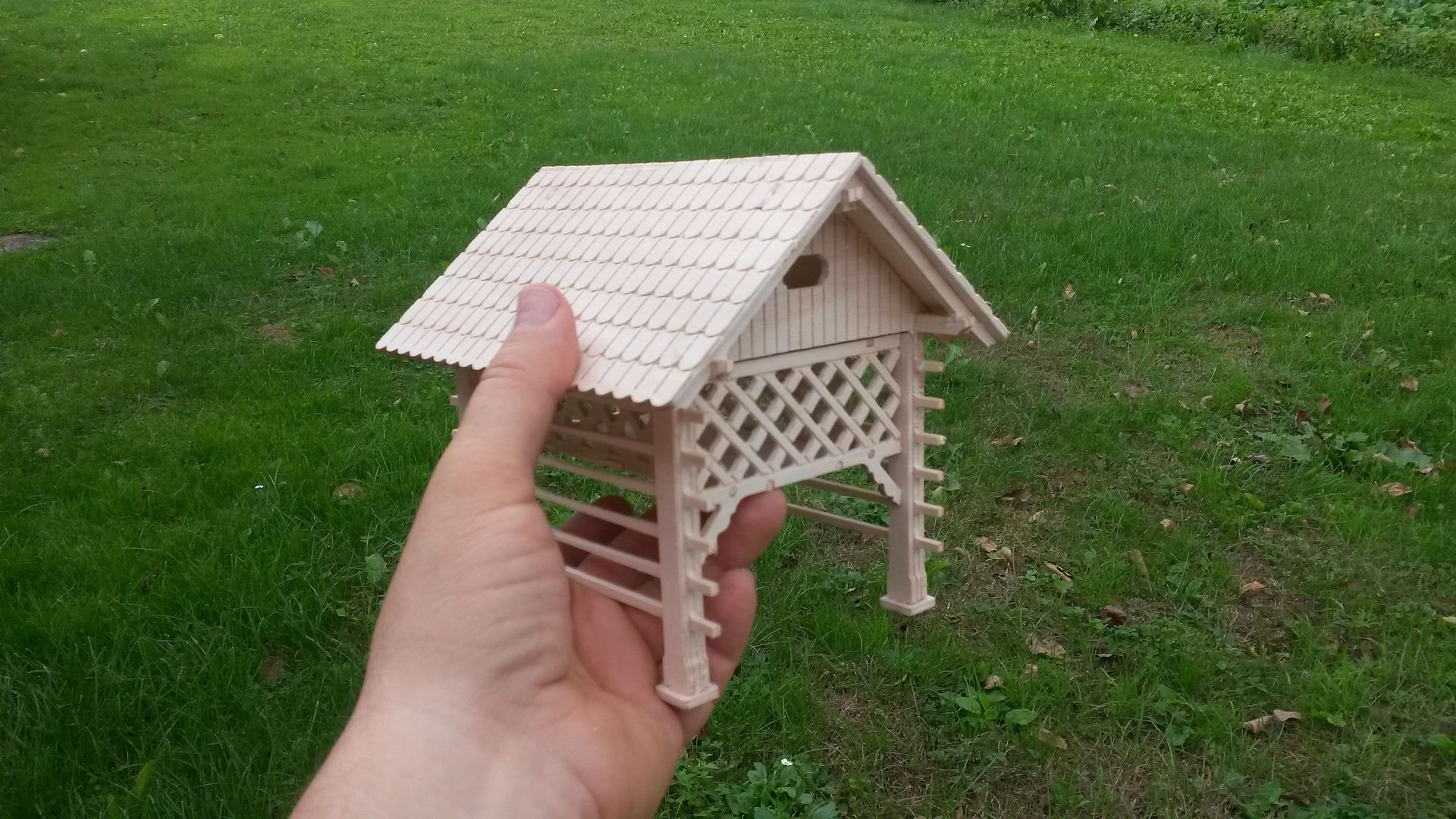 Model is build entirely from 3mm thick poplar plywood on my CNC router.

Categories: Building modells