| | |
| --- | --- |
| Posted by ultralajt on December 5, 2016 at 2:45 PM | |
A week ago I was forced to make souple of woodprint carving knifes. To make wooden handles I make a provisory "lathe" using small workshop drill pres machine. I realize how nice is to carve something from a wood stock with your own hand and chisel. It is rewarding and nice feeling doing that. But, as turning object is rotating around vertical axis, it brings a strange feeling.. like world is canted for 90 deg.!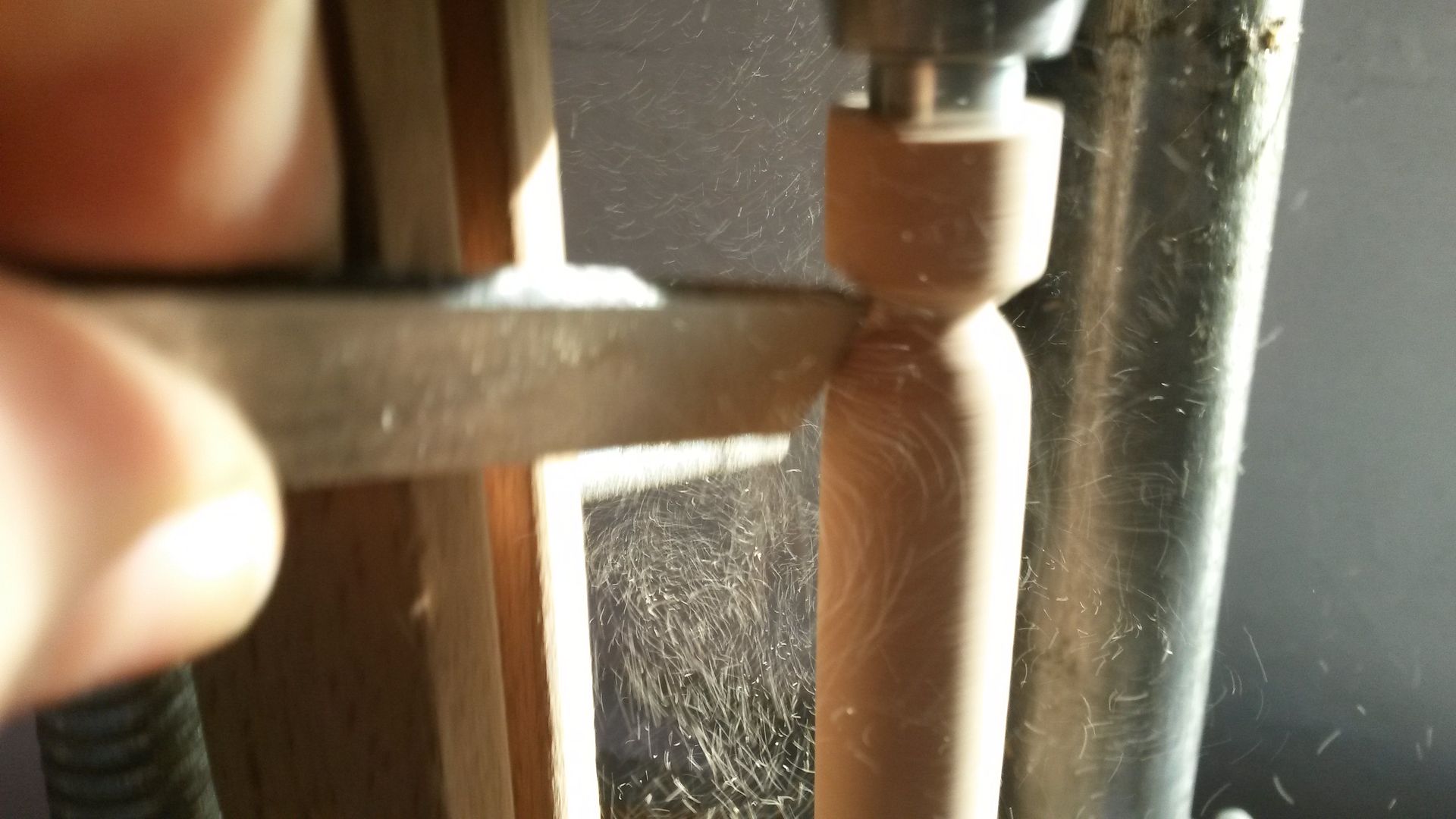 So, I came up with idea to make myself a simple woodturning lathe out of materials I already have in my workshop!
The main keel of the machine is an aluminum square tube 50x50mm. The rest of the machine will be milled out from a 20 mm thick plastic plate. The power source will be a hand drill. Support for the chisel will be driven left/right by turning a wheel handle and threaded rod. This way I will be able to clamp the chisel to the support and drive it parallel to the object axis. It is for ease of perfect diameter all over the object length when needed.

The preliminary design was as follows:
Today I cut some plastic parts on my DIY CNC router and they look promising. They slide well on the aluminum profile, so I guess I choose proper tolerances. I am looking forward to run tomorrow into the workshop and continue to mill out all the assembly parts. I must visit a local hardware store also for batch of nuts and bolts, threaded rods, drywall screws, wingnuts....
These are the first parts, made an hour ago:
This plastic is very easy to mill. Unfortunately I dont know the material name, but it feels smooth and "oily" in the hands. (No, it is not "oilon")

Categories: Gadgets